TotalEnergies, Duke Energy Win Carolina Long Bay Offshore Wind Leases
TotalEnergies and Duke Energy are the provisional winners of the Carolina Long Bay offshore wind lease sale in the US, with their competitive winning bids totaling USD 315 million.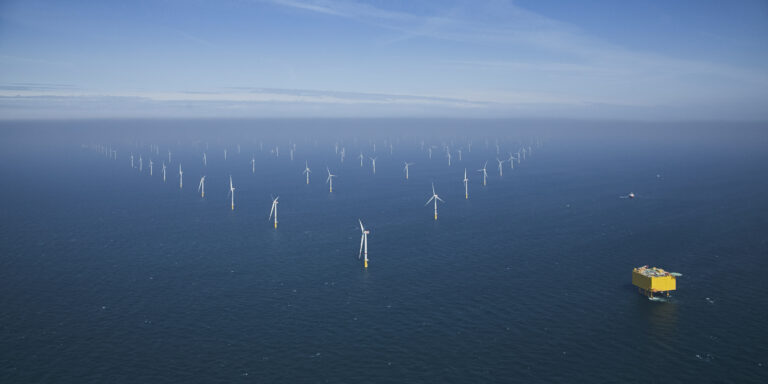 The Bureau of Ocean Energy Management (BOEM) offered two lease sites (OCS-A 0545 and OCS-A 0546) in the Wilmington East Lease Area offshore North Carolina and South Carolina which, if fully developed, could accommodate at least 1.3 GW of installed offshore wind capacity. This is enough to power about 500,000 homes, according to BOEM.
TotalEnergies secured the OCS-A 0545 lease site with a winning bid of USD 160 million and Duke Energy won OCS-A 0546 for USD 155 million.

The Carolina Long Bay offshore wind auction included a new 20 per cent credit for bidders that committed to a monetary contribution to programmes or initiatives that support workforce training programmes for the offshore wind industry, development of a US domestic supply chain for the offshore wind energy industry, or both. This credit will result in USD 42 million for these critical programmes or initiatives, BOEM said.
"This auction puts real dollars on the table to support economic growth from offshore wind energy development – including the jobs that come with it", said BOEM Director Amanda Lefton. "The new bidding credit in the Carolina Long Bay auction will result in tangible investments for workforce training and businesses in the United States, to ultimately create jobs in the U.S. across the industries needed to support achieving our offshore wind goals".
Before the leases are finalised, the US Department of Justice and Federal Trade Commission will conduct an anti-competitiveness review of the auction, and the provisional winners will be required to pay any balance on the winning bids and provide financial assurance to BOEM, according to the government agency.
Follow offshoreWIND.biz on: