PGE Group to Build Offshore Wind Service Hub in Ustka
PGE Group has unveiled plans to build an operations and maintenance (O&M) centre for its future offshore wind projects and a competence centre in Ustka, Poland.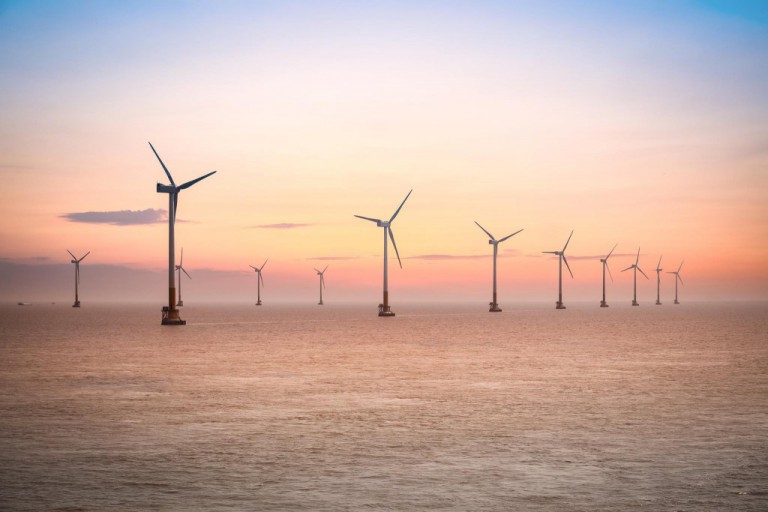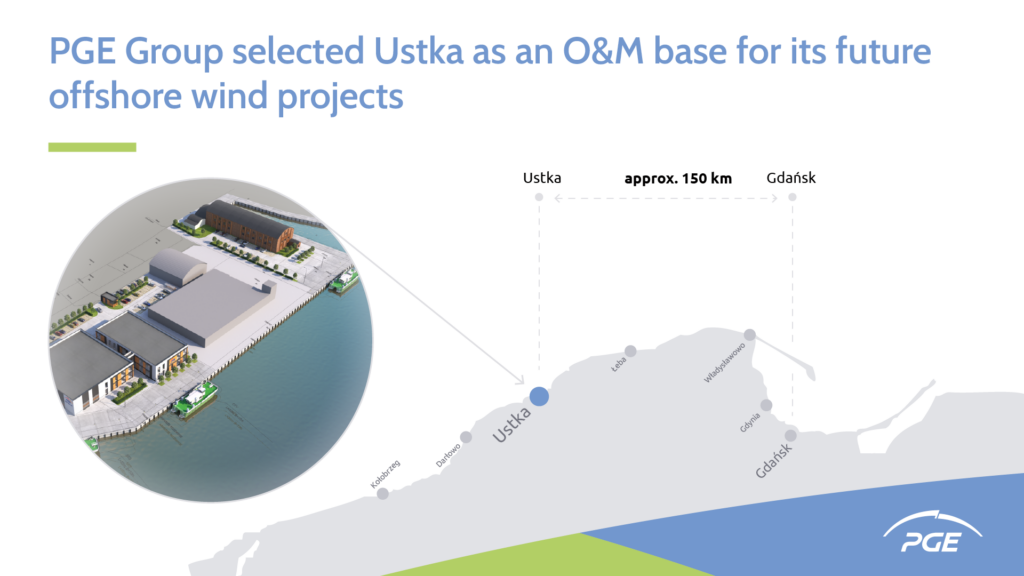 The Polish energy company will build an O&M base to service its offshore wind farms and an associated training centre for offshore wind in Ustka harbour on the Baltic Sea coast.
The base, located 150 kilometres west of Gdańsk, will feature technical facilities and storage space for service crews as well as a warehouse for spare parts and tools necessary for servicing offshore wind farms.
Among others, the new centre will also have arranged wharf for docking vessels and office space. In addition, the base will also coordinate emergency and routine service work.
The O&M base will be built by PGE Baltica, a subsidiary of PGE Group, which already started developing the most optimal concept for land development, PGE Group said.
"Our investment will change not only the harbor itself. We are convinced that it will also be an impulse to the development of the entire region and will allow for the creation of new jobs", said Wojciech Dąbrowski, President of the Management Board of PGE Polska Grupa Energetyczna.
An offshore wind energy competence centre will also be built in the Ustka Port. Future offshore specialists will be able to acquire the training necessary to work in the maintenance of infrastructure and development of offshore wind farms.
The centre will also test and implement new innovative technologies related to offshore wind energy.
According to the schedule, the first construction works in the Ustka harbour will begin in 2024 while the O&M centre will start operating in 2026.
"Thanks to good navigational and technical conditions of the port, appropriate depth of both the approach and the port canal, service vessels will be able to depart to the area of offshore wind farms without any problems," said Dariusz Lociński, President of the Management Board of PGE Baltica.
Last month, PGE Baltica entered the stage of environmental surveys for the Baltica 1 offshore wind farm located approximately 80 kilometres from the Polish Baltic coast.
Baltica 1 is one of the three projects currently developed by PGE in the Baltic Sea. In the years 2026-2027, the Baltica 2 and Baltica 3 wind projects will be launched with a total installed capacity of around 2.5 GW. The Baltica 2 and Baltica 3 projects are implemented by the PGE Group and Ørsted.
Baltica 1, with an installed capacity of around 900 MW, is developed by the PGE Group and will be launched after 2030.
Follow offshoreWIND.biz on: