Hollandse Kust Noord Substation Topside Touches Down
The 3,500-tonne offshore substation topside has been installed on its jacket foundation at the 759 MW Hollandse Kust Noord offshore wind farm.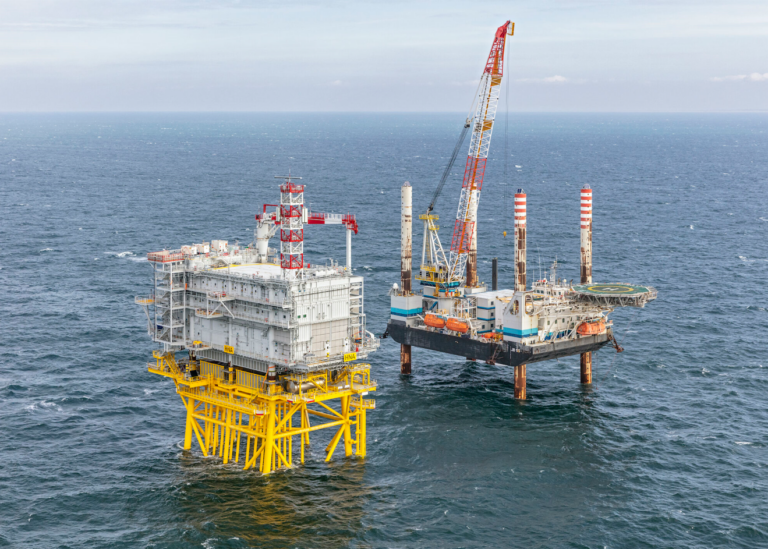 This new construction milestone took place in the night from Monday to Tuesday at 18.5 kilometres off the coast of Egmond aan Zee with the help of DEME's installation vessel Orion.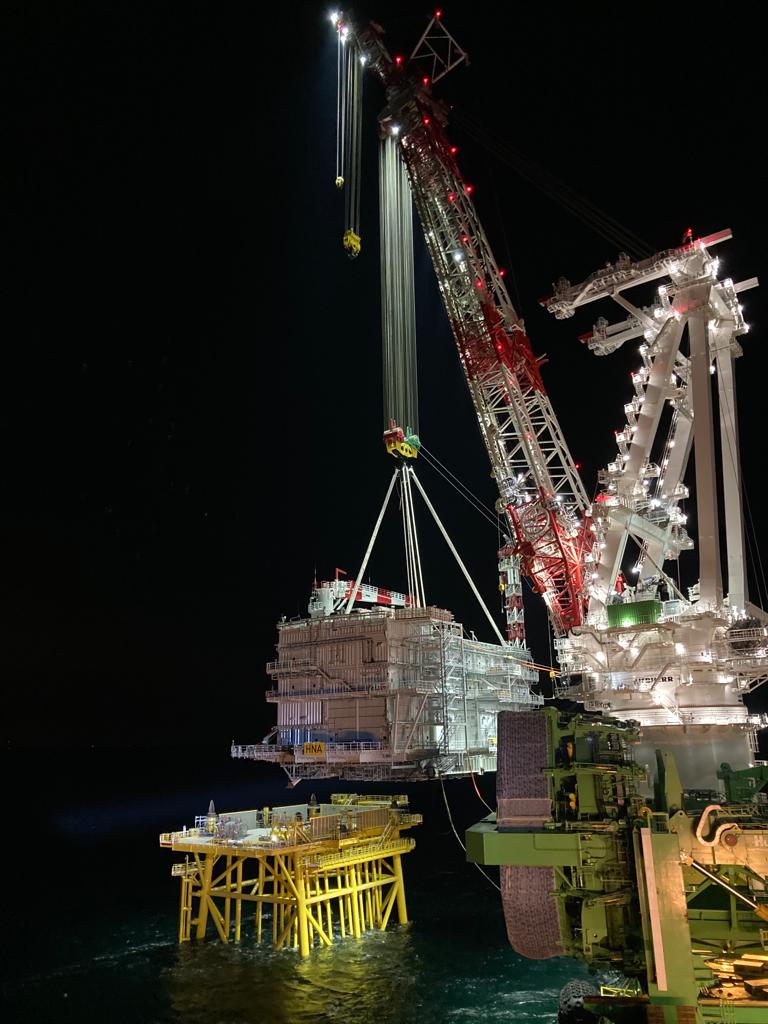 After a short stopover in the port of IJmuiden, the topside arrived at its destination from Hoboken in Belgium on Monday.
Equans, in partnership with Smulders, delivered the topside which is the first of the three platforms the two Belgian companies will deliver to TenneT for its offshore wind grid connections.
The next platform will be delivered for Hollandse Kust West Alpha and Hollandse Kust West Beta in 2023 and 2025, respectively, according to TenneT's latest press release.
Since November last year, the jacket foundation has been firmly anchored to the seabed and the installation of the topside went relatively quickly, according to Guus Siteur, offshore platform project manager on behalf of TenneT.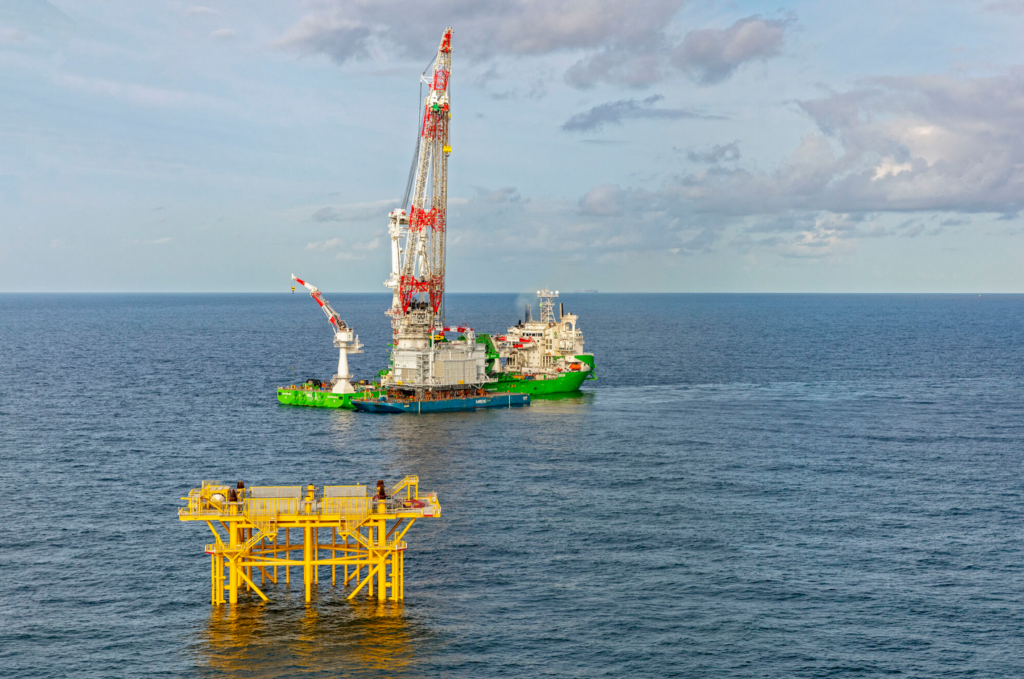 "A large crane on the Orion lifted the 3,500-ton steel construction from the floating pontoon. So-called cones are attached to both the jacket and the topside. You can compare these to ice cream cones that fit together perfectly. This way you can lower the topside exactly in the right place", said Siteur.
Later, a jack-up barge (lifting vessel) was placed next to the socket at sea where some 50 people will stay on the ship for the next few months to weld the topside to the jacket and take care of commissioning the installation, according to Siteur.
Next month, TenneT will also test the fiber optic connection, which was laid together with the sea cables. It can then be commissioned to control the unmanned socket at sea.
"Everything will soon be controlled from our operations center in Arnhem. In addition to the transformers that bring the voltage level from 66 kilovolts to 220 kilovolts for efficient transport, there is also 130 kilometers of cable in the topside to connect all systems", said Siteur.
In the coming weeks, the cables for the Hollandse Kust West Alpha project are planned to be laid at a safe depth in the seabed, according to TenneT.
The Hollandse Kust Noord offshore wind farm is being developed by the CrossWind consortium of Shell and Eneco without government subsidies.
The wind farm will feature 69 Siemens Gamesa 11 MW turbines scheduled to be fully operational in 2023.
Follow offshoreWIND.biz on: