Hollandse Kust (noord) Offshore Substation Jacket Stands
The jacket foundation for the Hollandse Kust (noord) offshore substation has been installed off the northern coast of the Netherlands, TenneT said.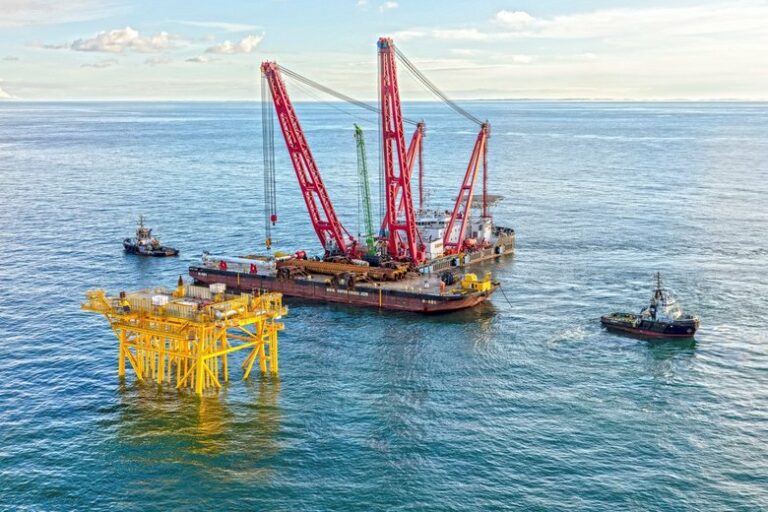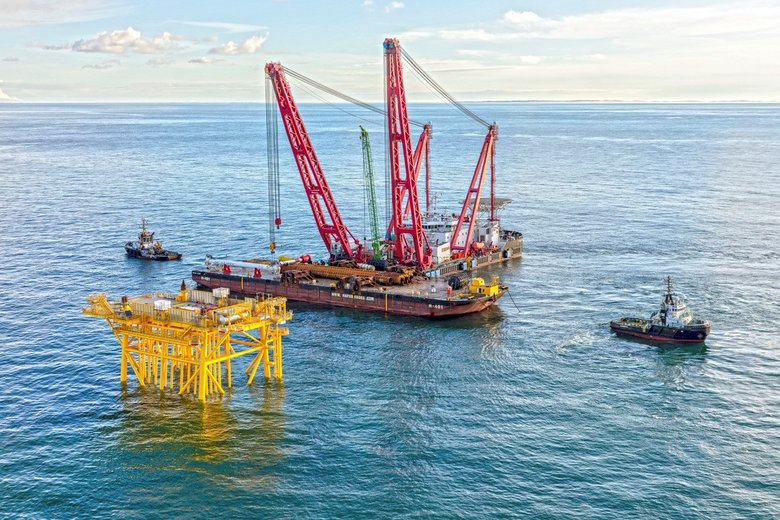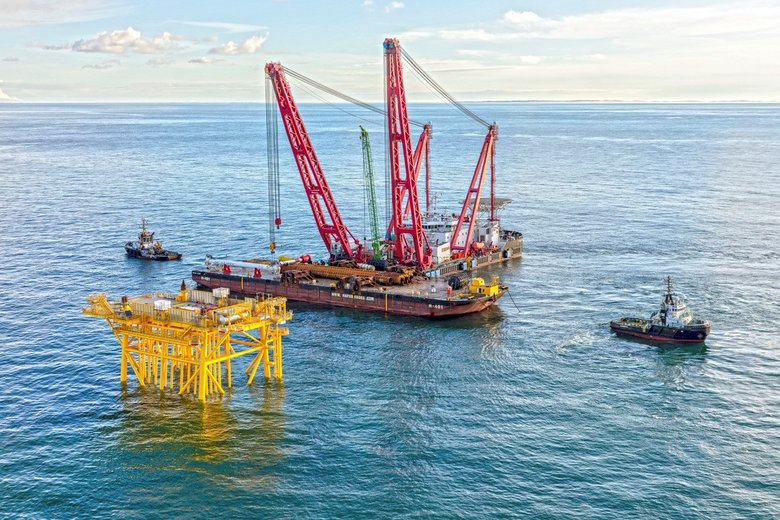 The topside for this 700 MW offshore substation is scheduled to be installed in May 2022, the transmission system operator said.
After departing from the port of Vlissingen, the jacket arrived at its destination more than 18 kilometers off the coast of Egmond in 20 hours. After exact positioning on site, the 2,100-ton steel construction was placed on the seabed by the heavy-lift vessel Gulliver.
The installation of the export cables connecting the offshore substation to the Dutch grid is expected to start at the beginning of next year. The export cables will make landfall at the Heemskerk/Wijk aan Zee beach and be conected to the new transformer station at Wijk aan Zee.
From there, the electricity generated at the 759 MW Hollandse Kust (noord) wind farm will be transported to a high-voltage station along the A9 motorway near Beverwijk, and ultimately fed to the national grid.
TenneT will realize 3.5 GW of offshore grid connections for offshore wind farms by the end of 2023. With the delivery of Borssele Alpha and Beta in 2020, the first 1,400 MW of that goal has been realized. Work is currently underway on the connections for Hollandse Kust (zuid) Alpha and Beta, and Hollandse Kust (noord).
TenneT is using the same type of 700 MW transformer platforms for these projects, as well as the same type of 220 kV export cable systems. According to TenneT, this kind of standardization allows the projects to be built more efficiently, faster, and cheaper.
The Hollandse Kust (noord) wind farm will feature 69 Siemens Gamesa 11 MW turbines scheduled to be fully operational in 2023.
The subsidy-free wind farm is being developed by the CrossWind consortium of Shell and Eneco.