US Companies Partner to Explore Gulf of Mexico Offshore Wind Potential
Entergy Louisiana, Entergy New Orleans, and Diamond Offshore Wind have signed a Memorandum of Understanding (MoU) regarding the evaluation and potential early development of offshore wind in the Gulf of Mexico.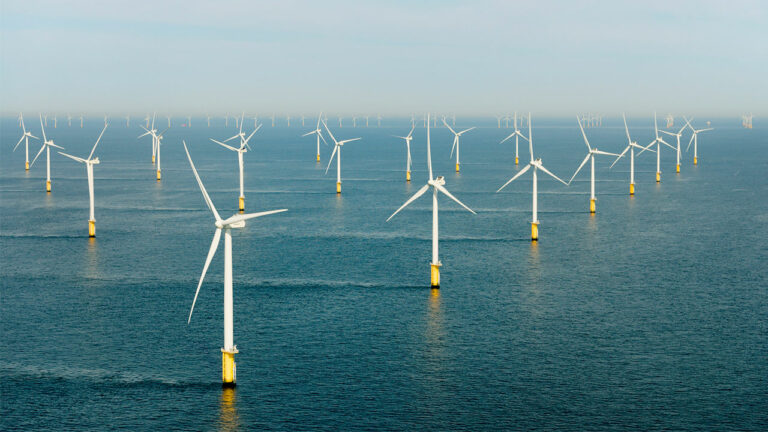 The MoU provides a legal framework for Entergy and Diamond Offshore Wind to work toward the potential development of offshore wind demonstration projects located in Louisiana state waters.
Under the agreement, the partners will focus, in the near term, on the evaluation of grid interconnection to determine the optimal size and locations of future offshore wind development.
"Clean and affordable power is a driver of economic growth, resulting in increased investments and good paying, green jobs in our communities", said Deanna Rodriguez, Entergy New Orleans President and CEO.
Earlier this year, Louisiana Governor John Bel Edwards introduced the Louisiana Climate Action Plan, the first for the state, which offered a series of recommendations that could lead Louisiana to achieve net-zero greenhouse gas emissions by 2050.
The Plan proposes the enactment of an offshore wind power generation goal of 5 GW by 2035 which requires strategic collaboration across Louisiana's state agencies and the federal government, transmission planning agencies, energy regulators, utilities, and the private sector to take additional steps to advance the development of offshore wind power generation.
"Louisiana has a tremendous opportunity to develop an offshore wind industry that services the entire country, and through this project, we hope to accelerate its development, create jobs, provide a renewable source of power to Louisiana customers, and help Louisiana meet its climate goals", said Chris Wissemann, CEO of Diamond Offshore Wind.
In July, US President Joe Biden announced that the Department of the Interior is advancing the development of offshore wind areas in the Gulf of Mexico.
In response to President Biden's call, the Bureau of Ocean Energy Management (BOEM) started seeking input on the identification of two potential wind energy areas (WEAs) in the Gulf of Mexico (GOM) Outer Continental Shelf (OCS).
The first draft WEA is located approximately 24 nautical miles (nm) off the coast of Galveston, Texas. The area for review totals 546,645 acres and has the potential to power 2.3 million homes with clean wind energy.
The second draft WEA is located approximately 56 nm off the coast of Lake Charles, Louisiana. The area for review totals 188,023 acres and has the potential to power 799,000 homes.
Follow offshoreWIND.biz on: