Developers Behind 1.5 GW Norwegian Project Base in Kristiansand
The Norwegian offshore wind consortium Norseman Wind, comprising ASKO Fornybar / NorgesGruppen and Norseman Wind, and the German energy giant EnBW, will base their Norwegian offshore wind development and operating organisation in Agder.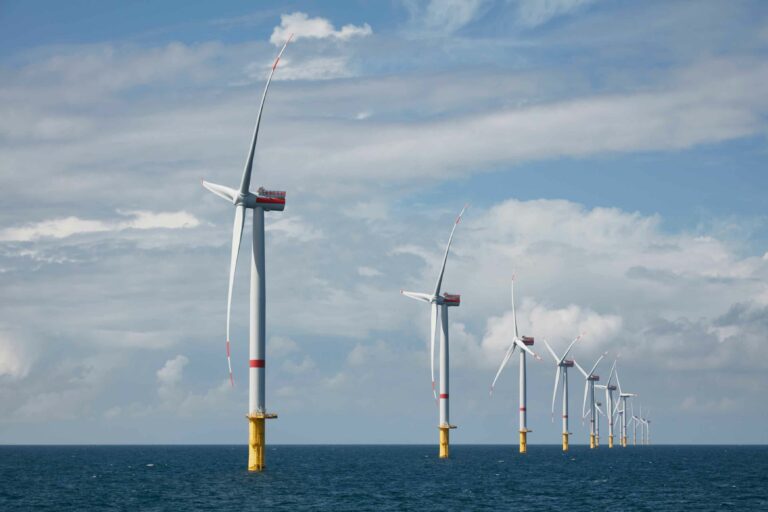 The partners plan to bid for the construction of the 1.5 GW offshore wind farm in the Southern North Sea II (Sørlige Nordsjø II) area, one of two zones Norway opened for offshore wind development in 2020, for which the first auction is set to be launched soon.
Noseman Wind and EnBW have chosen Kristiansand to be the head office for Norseman Wind and the Norwegian head office of EnBW, while Mandal might play an important role as a construction port.
The joint development organisation is said to create several hundred skilled jobs related to operation and development in the Agder region, if the developers are awarded development rights from the government in 2023.
Norseman Wind announced its decision to apply for a licence to build the offshore wind farm in May 2021, when the developer said the project would have an installed capacity of 1.4 GW and would be built and operated without the need for government subsidies.
Norseman Wind and EnBW now said they plan to develop 1.5 GW of offshore wind in the Southern North Sea II area with an investment of approximately EUR 3.5 billion and the ambition for at least half of this to go to the Norwegian supplier industry.
The first development phase on Southern North Sea II will have an annual operating and maintenance budget of between approx. EUR 57 million and EUR 75 million, the partners said.
Norseman Wind and EnBW expect the Norwegian Ministry of Petroleum and Energy to announce the auction round for Southern North Sea II in the first quarter of 2023, following which a developer would be granted a lease before the summer of next year.
Follow offshoreWIND.biz on: