Bourbon Establishes Offshore Wind Division
Bourbon has set up a new division dedicated solely to offshore wind, Bourbon Wind, following the Bourbon Group's increasing involvement in the sector.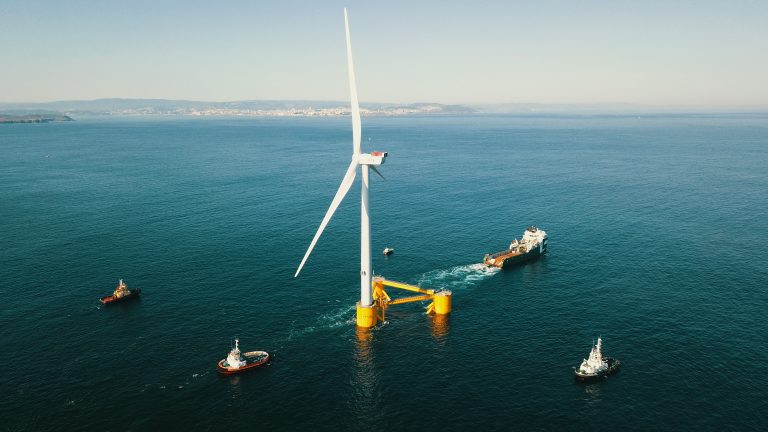 The company says the new division will support the group's ambition to become a major player in the entire value chain: pre-studies, transport and installation services, field maintenance, floaters repair, and personnel transport.
Bourbon Wind will lead Bourbon Group's strategy and the implementation of its wind development plan to serve fields from 250 MW to 1 GW by 2030, and coordinate all activities in this field, offering cross-functional synergies of Bourbon Subsea Services, Bourbon Mobility, and Bourbon Marine & Logistics.
Bourbon Subsea Services will take on development studies, turnkey construction contract tenders (EPCI), as well as subsea inspection services (ROV); Bourbon Mobility will be responsible for personnel transportation (CTV); and Bourbon Marine & Logistics for shipmanagement, maintenance services (SOV) as well as logistics base management.
"With our unique experience in building, installing and maintaining prototypes and pilot farms, our ambition is to actively participate in the development of the floating wind industry with our current and future partners", said Patrick Belenfant, CEO of Bourbon Wind.
"We have a detailed understanding of the maritime constraints and risks for the installation and management of wind turbines. By creating this division, we will focus more on the industrial challenges of large-scale wind farms deployment".
Bourbon has most of today's floating wind projects in its log, starting with the WindFloat Atlantic turbine in 2011.
The group has also been contracted on the Floatgen and EolMed projects in France, TetraSpar in Norway, and the Kicardine floating wind farm in Scotland.
In June this year, RWE Renewables France signed an agreement with Bourbon Subsea Services to jointly bid for the French Mediterranean floating offshore wind project under the A06 tender.
Also this June, Bourbon entered into a strategic partnership with IWS Fleet, a wholly-owned subsidiary of Integrated Wind Solutions AS (IWS), that will allow Bourbon to offer commissioning and maintenance services to the French offshore wind market by using IWS's Skywalker class vessels.
Follow offshoreWIND.biz on: