Bourbon to Operate IWS Skywalker Vessels on French Offshore Wind Farms
Bourbon has entered into a strategic partnership with IWS Fleet, a wholly-owned subsidiary of Integrated Wind Solutions AS (IWS), that will allow the company to offer commissioning and maintenance services to the French offshore wind market by using IWS's Skywalker class vessels.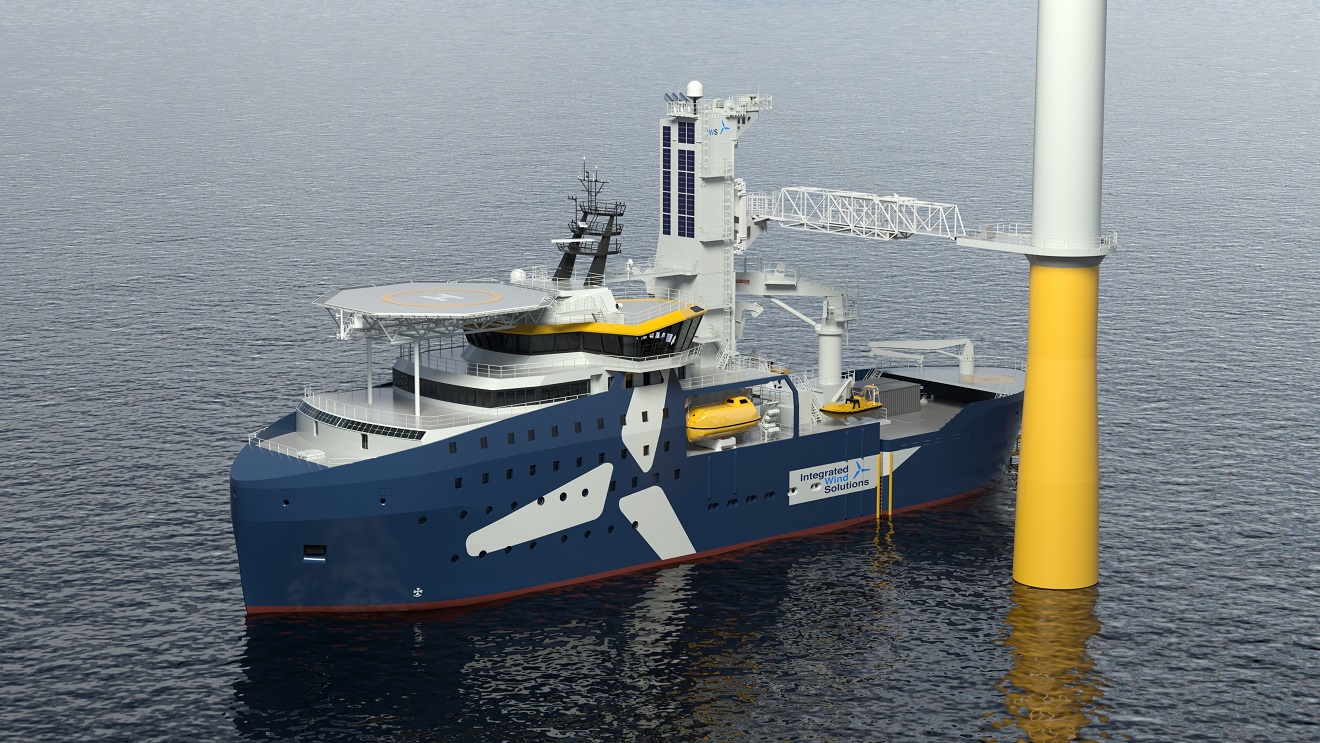 This agreement will allow Bourbon to market and operate the IWS's Skywalker class walk-to-work commissioning service operation vessels (CSOVs) in France which IWS said are purposely designed to support commissioning works during the construction of wind farms, as well as support operations and maintenance during the lifetime of offshore wind farms, both bottom-fixed and floating.
According to Bourbon, the company's goal with this partnership is to offer a range of services dedicated to the maintenance of offshore wind farms to strengthen Bourbon's offer and ability to meet the major challenges of these large-scale projects.
Bourbon said the ship management would be performed by the French affiliate Bourbon Offshore Surf, with a strong footprint on French Atlantic and Mediterranean coasts, as the group currently employs about 500 French seafarers with relevant offshore experience.
The 90-metres long Skywalker class CSOVs are equipped with 3D compensated gangway and crane from MacGregor. The hybrid-powered CSOV will be the first vessel in the industry capable of zero-emission operations, according to IWS.
IWS currently has four vessels under construction with the first two being scheduled for delivery in the second quarter and the third quarter of 2023 while the remaining two are planned for delivery in the first half of 2024. The company also holds options for ordering two additional Skywalker class vessels.
The partnership with IWS Fleet would also allow Bourbon to provide complementary ROV, subsea engineering, and survey services while IWS, through its subsidiary ProCon Wind Energy, could provide balance of plant services covering offshore wind farm's substations and transition pieces.
Bourbon has been involved in most floating wind projects in Europe, including the 30 MW EolMed floating wind farm in France, the first floating wind turbine in France, Floatgen, the Kincardine project in Scotland, WIndFloat Atlantic in Portugal, and the TetraSpar Demonstrator offshore Norway.
Follow offshoreWIND.biz on: