World's Largest Offshore Wind Farm First to Use Low-Carbon Copper for HVDC Cables
NKT is set to produce the HVDC power cables for the Dogger Bank C offshore wind project using low-carbon copper, representing the world's first. The initiative is expected to reduce the carbon footprint of the cables by more than 35 per cent.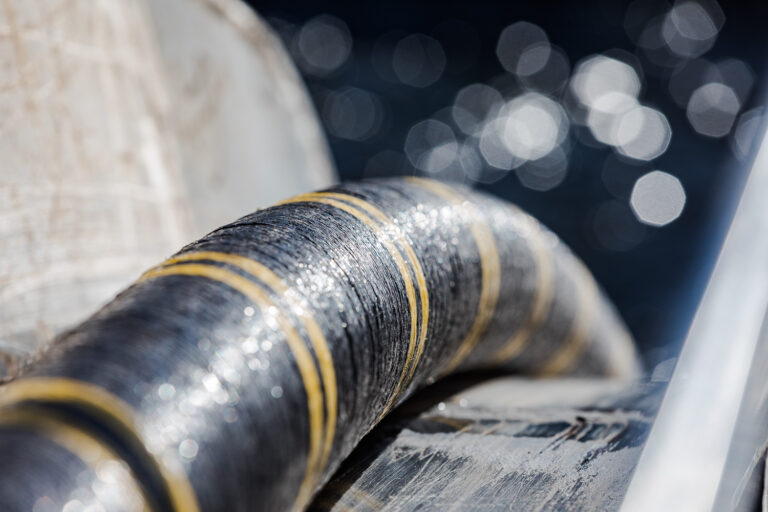 The low-carbon copper cathodes are sourced from the Boliden Aitik mine in Northern Sweden, where vehicles and smelters are powered by fossil-free electricity and the delivery is done domestically by electric train from the mine to Elcowire in Helsingborg.
According to NKT, the use of low-carbon copper will significantly reduce the carbon footprint of the 320 kV power cables as it comes with less than half the carbon footprint of standard copper.
Precisely said, the initiative will reduce the carbon footprint of the HV power cable system by more than 23,000 metric tons of CO2, equivalent to 7,700 average family cars driven for one year.
The reduction has been third-party validated.
"This pioneering cooperation with our customers and suppliers enables us to produce even more sustainable cables using low-carbon copper," said Claes Westerlind, executive vice president, head of HV Solutions Karlskrona of NKT.
"I am pleased that we have set up this game-changing collaboration, so we can continue contributing to connecting a greener world. This will ultimately help us meet our sustainability commitments, including becoming a net-zero emission company."
Dogger Bank C is the third phase of the 3.6 GW Dogger Bank project, the world's largest offshore wind farm under development more than 130 kilometers off the North East coast of England. The wind farm is being developed in three 1.2 GW phases.
NKT will manufacture the high voltage cables at its factory in Karlskrona in Sweden, which is running on 100 per cent renewable electricity.
Installation of the cable system at the project will be carried out by NKT Victoria.
"Along with our partners Equinor and Eni Plenitude, we are constantly looking at ways to reduce carbon emissions as much as possible throughout the construction process," said Simon Bailey, commercial director for Dogger Bank Wind Farm at SSE Renewables.
"It is fantastic that our HVDC export cable supplier, NKT, will use a low-carbon copper, which will significantly reduce the carbon footprint of the construction works on Dogger Bank. The HVDC cable is a crucial component, as it will connect power generated from the wind farm to the national grid."
Follow offshoreWIND.biz on: