GE Banned from Selling Haliade-X Offshore Wind Turbine in US, Two Projects Exempted
A US federal judge in Boston has barred General Electric (GE) from ''making, using, offering for sale, selling, importing (into), or installing in the United States" the Haliade-X offshore wind turbine after the jury found in June that the wind turbine infringed upon a patent held by Siemens Gamesa Renewable Energy.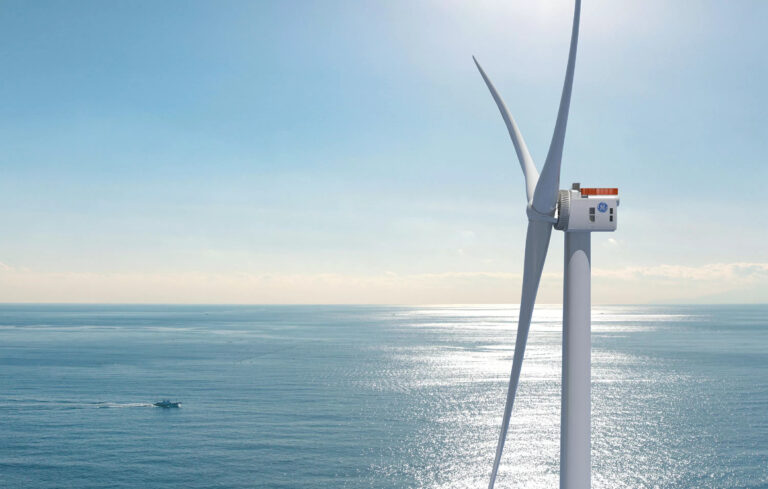 The jury and Judge Young have found that GE infringed Siemens Gamesa's '413 patent.
The patent in question is "directed generally to a wind turbine, and specifically to a novel structural support arrangement for the turbine that enables wind turbines to be larger and/or handle increased loads, which in turn allows the wind turbine to generate more energy," Siemens Gamesa said in its patent infringement complaint.
The US District Judge William G. Young has now ruled that Siemens Gamesa would "suffer irreparable injury if GE is not enjoined from infringing" the '413 patent.
The ruling also said that "remedies at law are inadequate to compensate SGRE for such injury, that the balance of hardships warrants entry of a permanent injunction as set forth below, and that such injunction would not disserve the public interest."
Judge Young has, however, exempted two offshore wind projects from the ruling: the 804 MW Vineyard Wind 1 off Massachusetts and the 1.1 GW Ocean Wind 1 off New Jersey.
GE will pay Siemens Gamesa a royalty of USD 30,000 per megawatt of rated capacity for each of the 62 Haliade-X wind turbines installed on Vineyard Wind 1, as determined by the jury back in June.
A royalty rate for Ocean Wind 1 will be determined by the court upon further hearing. GE-Haliade-X was also selected for the 120 MW Skipjack project offshore Maryland.
"Siemens Gamesa welcomes the judgment of the US District Court of Massachusetts today enjoining GE from selling their Haliade-X turbine in the United States," Siemens Gamesa said.
"We understand the Court's decision to carve out the Vineyard Wind and Ocean Wind 1 projects from the injunction, and we will continue to protect and defend our intellectual property and the innovations provided by Siemens Gamesa's offshore wind turbines."
Commenting on the ruling, GE said that the company disputes the notion that the patent was infringed and that it's valid, and that it plans to pursue its arguments on appeal.
In the meantime, GE said that its teams are working on a change to the design of the Haliade-X turbine which would not infringe on the patent in question.
"While we're pleased the Ocean Wind I and Vineyard Wind projects are allowed to move forward with the current design of GE's Haliade X offshore wind turbine, we respectfully disagree with the injunction," GE Renewable Energy said in a statement.
"Our customers are aware that we can and will explore other design options that enable us to bring the benefits of the Haliade-X to the U.S. We're exploring all legal options to ensure that we can continue to support the growth of offshore wind in the U.S., including an appeal of today's ruling. We are fully committed to the U.S. offshore wind industry, to each of our ongoing projects, and remain confident in the legal and technical options available to us."
Siemens Gamesa and GE filed patent infringement complaints against each other in the United States back in 2020.
In its complaint, Siemens Gamesa said that GE's offshore wind turbine, Haliade-X, infringed Siemens Gamesa's offshore Direct Drive technology patents.
Prior to that, GE Renewable Energy had filed a complaint alleging that Siemens Gamesa's wind turbines infringed on GE's patented low-voltage-ride-through and zero-voltage-ride-through technologies, which ensure that the wind turbines will pass ride-through certification.
Follow offshoreWIND.biz on: