Installation of DolWin Kappa Offshore Platform Underway
Allseas' installation vessel Pioneering Spirit has installed the foundation structure for the DolWin kappa offshore platform in the German North Sea, according to TenneT's latest social media post.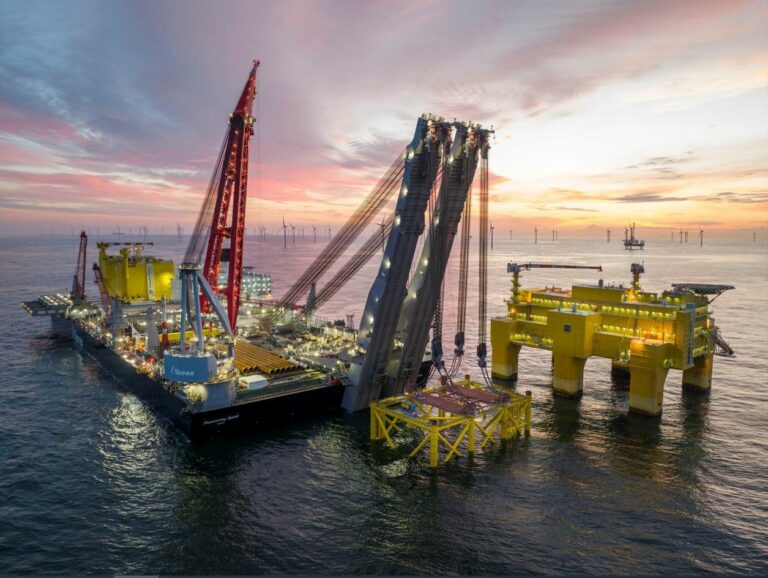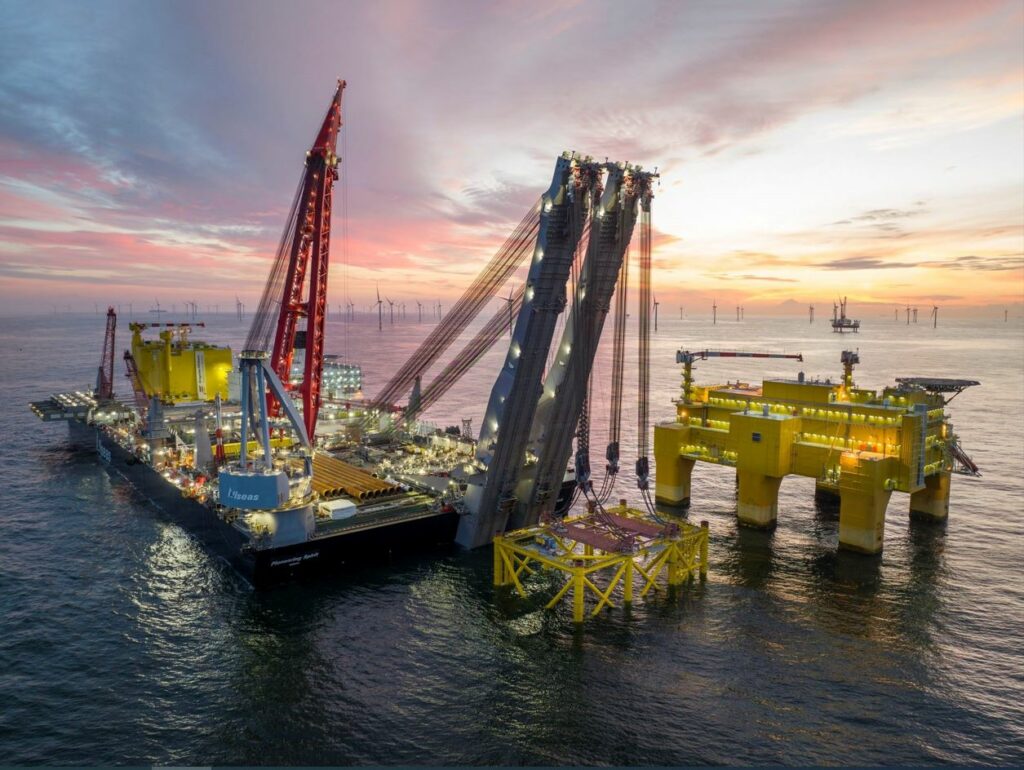 After three years of construction, the platform sailed out from the Dragados shipyard in Spain on 5 August and was en route to the Port of Rotterdam in the Netherlands from where it was reloaded on the installation vessel Pioneering Spirit.
The DolWin kappa, part of the DolWin6 grid connection project, consists of a foundation structure and topside which have a combined height of about 82 metres. Once installed, the platform will rise about 53 metres above the surface of the North Sea.
In addition, the unit will be connected to DolWin beta (grid connection system DolWin 2), which was already commissioned in 2016, via a bridge in order to efficiently use the already existing infrastructure of the parent platform, according to TenneT.
Siemens Energy has been commissioned by TenneT as the general contractor to build the system.
The 900MW DolWin6 will be TenneT's 13th offshore grid connection system in the German North Sea for the transmission of wind energy from sea to land.
The transmission system operator plans to have the DolWin6 connection commissioned in 2023.
Follow offshoreWIND.biz on: