Colombia to Award First Offshore Wind Permits in 2023
The Colombian Government, through the Ministry of Mining and Energy and the General Maritime Directorate (DIMAR), has published a resolution with which it sets the country on the path of awarding its first offshore wind permits next year.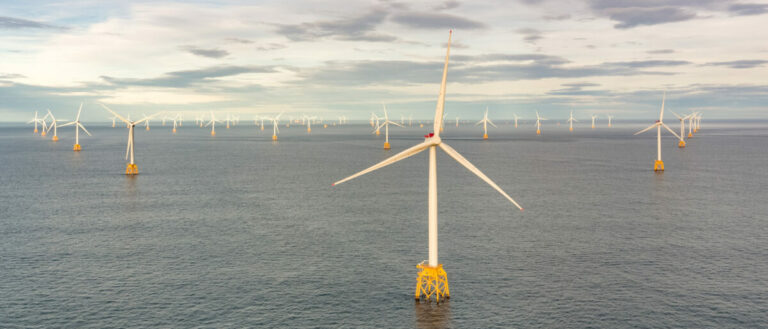 The resolution defines the competitive process for granting concessions for maritime areas designated for offshore wind development and opens the first round of the competitive process.
The permits that will be assigned in the first round, which will be completed in the second half of 2023, will allow the developers to determine the feasibility of the projects and advance their licensing in order to continue with the maritime concession application process.
DIMAR will be responsible for advancing the process of granting the Temporary Occupation Permit and the subsequent concession to investors with technical and financial capacity, according to a press release from the Colombian Ministry of Mining and Energy.
The area being put up for auction is located in the Central Caribbean, meaning Bolívar and Atlantic Departments will be the protagonists in the integration of offshore wind energy in the country, the Ministry said.
According to earlier information on projects planned in the country, this area is also where Spain-based floating wind developer BlueFloat Energy plans to build its Vientos Alisios offshore wind farm, for which the developer says is the most advanced of the seven projects it plans in the country.
BlueFloat revealed its plans in Colombia after the Colombian Government, together with the World Bank, launched the country's offshore wind roadmap in May at an event in the city of Barranquilla, the capital of Colombia's Atlántico Department, whose waters were already earlier said to become the home of the first offshore wind farm.
Barranquilla also made headlines a couple of months before the roadmap was launched, as its Mayor Jaime Pumarejo signed an agreement with the Danish offshore wind developer Copenhagen Infrastructure Partners (CIP) for a 350 MW offshore wind project.
Colombia's roadmap estimates that the country has the potential of installing almost 50 GW of offshore wind capacity across more than 12,000 square kilometres of areas identified for offshore wind development. Around 27 GW of this is said to be best suited for bottom-fixed and 21 GW for floating foundations.
In terms of economic benefits, offshore wind can bring Colombia more than USD 27 billion in investments and create 26,000 jobs by 2050.
Follow offshoreWIND.biz on: