Vard Launches Its First CSOV Hull for Rem Offshore's Newbuild
Vard has launched the hull for the first of the two construction service operations vessels (CSOVs) ordered by Rem Offshore at its yard in Romania.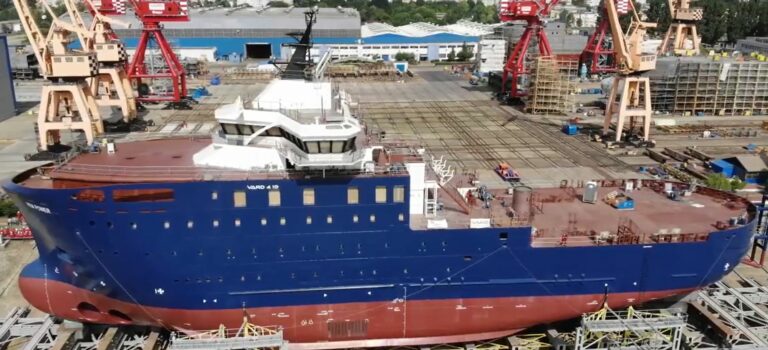 Both CSOVs are based on Vard 4 19 design and tailor-made for worldwide services and maintenance operations at offshore wind farms, Vard, a subsidiary of Fincantieri, said.
The CSOV hull, Vard's first of its kind, was built by Vard Braila and will be finalised at Vard  Søviknes in Norway, with the delivery to Rem Offshore scheduled for the first half of 2023.
The second vessel will be built and delivered in Vung Tau, Vietnam, and is scheduled for delivery in 2024.
With a length of 85 metres and a beam of 19.5 metres, the vessels will have a height-adjustable motion-compensated gangway with an elevator system, a height-adjustable boat landing system, and a 3D-compensated crane. The CSOVs, which will feature Kongsberg's permanent magnet (PM) propulsion system, will have accommodation for 120 persons on board.
Rem Offshore also has an option agreement for two additional vessels with Vard.
"We are proud to be chosen as the preferred partner for Rem Offshore in this exciting project, and we are looking forward to working together with their team. These contracts confirm VARD's leadership in the CSOV market, both in terms of innovative ship design, breakthrough technologies and shipbuilding quality", said Vard.
Follow offshoreWIND.biz on: