Kongsberg PM Propulsion for Rem Offshore's CSOVs
Kongsberg Maritime has signed a contract with Vard shipyard to deliver a large package of permanent magnet (PM) thrusters for installation on two Construction Service Operations Vessels (CSOVs) to be built for Rem Offshore.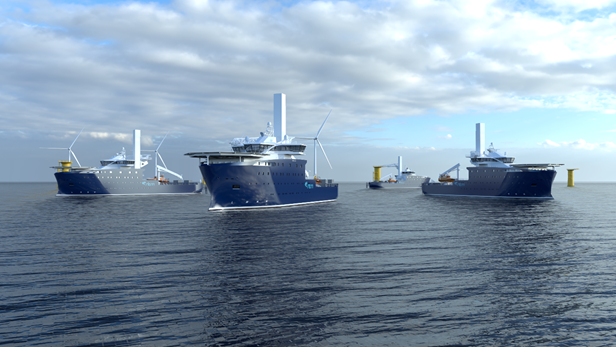 Within the package, Kongsberg Maritime will deliver PM azimuth thrusters, together with PM tunnel thrusters, and a retractable azimuth thruster. The thrusters will be controlled by Kongsberg's K-Master bridge solution, which combines dynamic positioning (DP) and manoeuvring functionality in an integrated, joystick-driven system which can be managed by a single operator.
Rem Offshore will be the first shipping company in the world to install a PM package of this size from Kongsberg, the supplier said.
According to Kongsberg, PM thrusters improve maneuverability and have a higher propulsion efficiency, reducing both energy consumption and environmental emissions, according to the company. They also do not produce as much noise as traditional thrusters, do not require an external cooling system, and take up less space, Kongsberg said.
Rem Offshore and Vard signed contracts for the design and construction of the two CSOVs in August. The first vessel will be delivered by Vard in Norway, in the first half of 2023. The hull will be built in Braila, Romania. The second vessel will be built in Vung Tau, Vietnam, and is scheduled for delivery in 2024.
The CSOVs, based on the Vard 4 19 design, will have a length of 85 metres and a beam of 19.5 metres, and will be able to accommodate 120 persons on board.
The vessels will be equipped with a height-adjustable motion-compensated gangway with an elevator system, a height-adjustable boat landing system, and a 3D-compensated crane.