WPD Picks Siemens Gamesa 8.6 MW Wind Turbines for German Offshore Wind Farm
Siemens Gamesa and wpd have signed a Master Supply Agreement, including a 20-year service agreement, for the 927 MW Gennaker offshore wind farm in the German Baltic Sea.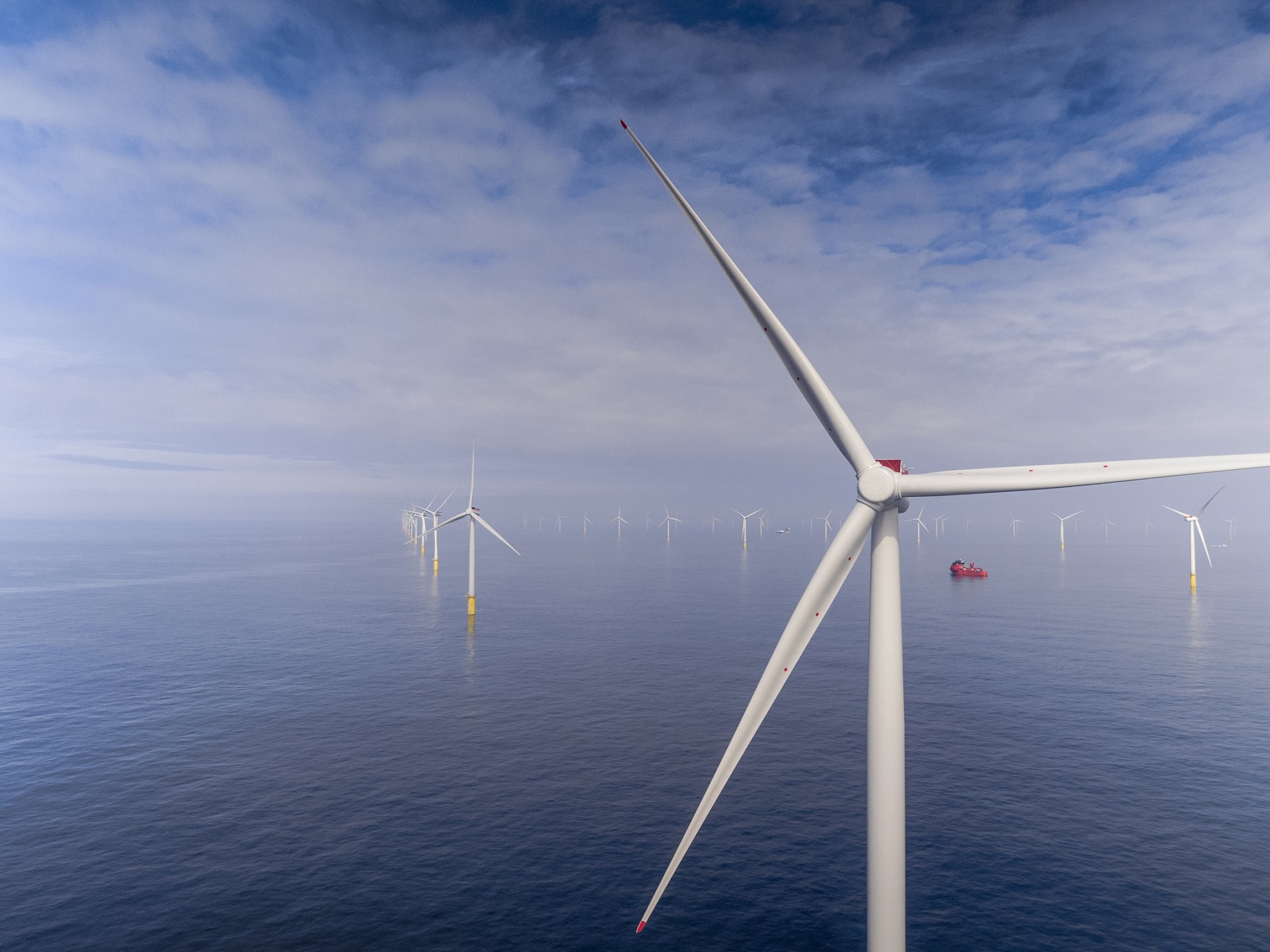 The wind turbines will have a nominal power of 8.6 MW and can reach up to 9 MW with the Power Boost option engaged.
Located 15 kilometres off the German coast, the project is planned to feature 103 units from the SG 8.0-167 DD family with a swept area of 21,900 square metres and rotors which will utilise Siemens Gamesa B81 IntegralBlades.
According to Siemens Gamesa, the supply agreement remains subject to several conditions, including confirmation of the grid connection date, which is expected to be announced during the second half of 2023.
The installation of the wind turbines is expected to be completed in 2026.
"Today's signing of the Master Supply Agreement shows our dedication to the time schedule hitting its peak with the installation in 2026. The success will depend on the smooth cooperation between authorities, grid operators, and contractors", said Achim Berge Olsen, Chief Operating Officer at wpd.
WPD received a license in 2019 to build and operate the Gennaker offshore wind farm from the German state of Mecklenburg-Vorpommern.
For Siemens Gamesa and wpd, this is their fifth collaboration project.
The other four projects that the two companies have worked on include the 288 MW Butendiek offshore wind farm that was fully commissioned in 2015; the 640 MW Yunlin project in Taiwan currently under construction; the 500 MW Fécamp and 450 MW Calvados offshore wind projects, both located in France and under preparation for installation in the coming years.
"Our solid collaboration based on four other projects will be strengthened by deploying our reliable, proven Direct Drive offshore wind turbines. Simultaneously contributing to achieving the German government's ambitious offshore wind goals only adds to our anticipation", said Marc Becker, CEO of the Siemens Gamesa Offshore Business Unit.
Follow offshoreWIND.biz on: