BREAKING: Typhoon-Hit Offshore Wind Vessel Sinks in China, SAR Underway for 26 People (Video)
A search and rescue (SAR) operation is underway offshore China's Guangdong Province for 26 people who went missing after an offshore wind installation vessel sank amid typhoon "Chaba" that hit the coast near the city of Yangjiang.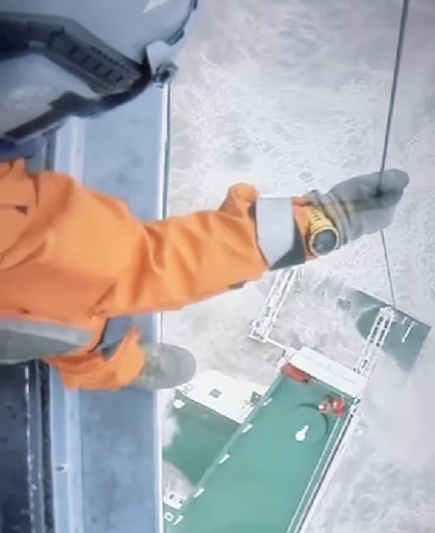 On Saturday (2 July) the vessel Fujing 001 was avoiding the typhoon at the anti-typhoon anchorage in the waters near Yangjiang, Guangdong, when the anchor chain broke.
According to reports from Chinese media, the vessel then split in half, prompting the majority of people on board to jump into the water.
Three of the 30 people on board were rescued the same day as the rescue operation started immediately since the vessel was deemed in danger via a monitoring system.
This morning, 4 July, one more person was rescued, China National Emergency Broadcasting reported.
The Hong Kong Maritime Rescue Co-ordination Centre, one of the SAR organisations working to find and rescue the missing people, called upon Hong Kong's Government Flying Service, whose team retrieved the crew members that fell off the ship.
Government Flying Service published a video of the rescue operations which you can access on their official social media account:
The search and rescue activities for the remaining 26 people continues.
The SAR operation is being performed by several organisations, including Guangdong Maritime Search and Rescue Center, the South China Sea Rescue Bureau, Guangzhou Salvage Bureau, as well as Hong Kong's search and rescue authorities as the accident site is just outside Hong Kong's territorial waters.
Follow offshoreWIND.biz on: