Korean Register and KEPCO Form Offshore Wind Partnership
Korean Register (KR) has signed a Memorandum of Understanding (MoU) with Korea Electric Power Corporation (KEPCO) for technical cooperation in the development and construction of offshore wind projects.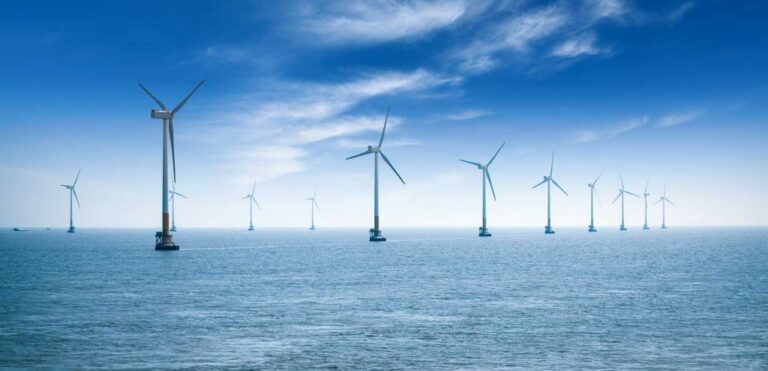 One of the projects that KEPCO is currently working on is a 2.7 GW offshore wind farm which the company plans to build by 2029, near the Korean southwest coast.
Under the MoU, KR will provide technical advice on safety, adequacy of construction, production, and maintenance during the construction of the offshore wind farm.
In addition, KR will also provide detailed survey and engineering services which could enhance the technical competitiveness of the companies involved in the offshore wind project.
"This is a significant agreement and KR is proud to be a key player in this national project to improve the distribution rate of renewable energy across the country. As the only offshore wind certification agency in Korea, we will support KEPCO's offshore wind power complex with our technical expertise, ensuring that it is built and operated safely", said LEE Yongsok, Executive Vice President of KR's Business Division.
KEPCO is the largest electric utility in South Korea, responsible for 93 per cent of the country's electricity generation, and is involved in the development of a number of offshore wind projects in Korea, including the 8.2 GW Shinan project.
When it comes to KR, the company recently signed an MoU with Bureau Veritas with the goal to share technologies, information, and experiences in the field of floating offshore wind farms in the East Sea of the Republic of Korea.
South Korea does not have any commercial-scale offshore wind farms in operation and, aside from the 60 MW Seonam demonstrator, the country is home to the Tamra offshore wind farm which has a capacity of 30 MW.
The country's goal is to scale up offshore wind capacity up to 12 GW and achieve 20 per cent of renewables in the energy production mix by 2030.
Follow offshoreWIND.biz on: