Formosa 4 Clears Preliminary EIA Review
Formosa 4, an offshore wind project being developed by Swancor Renewable Energy (SRE) in Taiwan, has received the preliminary approval of its Environmental Impact Assessment (EIA).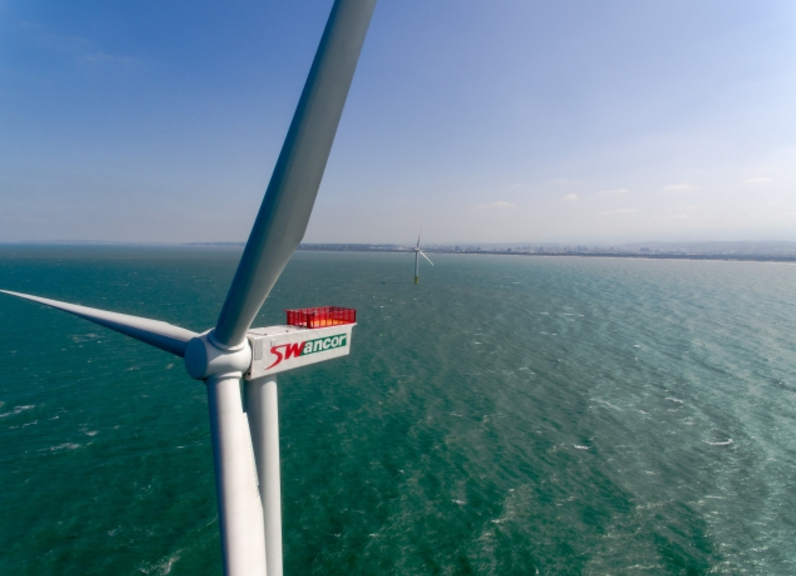 The project, also known as Miaoli 3, was the first of the nine projects for which Taiwan's Environmental Protection Agency (EPA) started the review process in March this year.
Formosa 4, proposed to be built offshore Tongxiao Town in Miaoli County, is planned to have a total installed capacity of 1,104 MW and to comprise wind turbines of a nominal output of between 9.5 MW and 20 MW.
SRE's much bigger Miaoli 2 project has also entered EPA's review system, where it will be evaluated for the addition of 1,536 MW of offshore wind to Taiwan's energy mix.
This project is located off Houlong Town in Miaoli County and is also planned to feature wind turbines of between 9.5 MW and 20 MW of output each.
According to information published earlier, these projects are the ones Swancor Renewable Energy announced in 2020 as part of a three-phase development with a total installed capacity of 4.4 GW, previously dubbed Formosa-2 and Formosa-3.
The latest meeting for the EIA of Formosa 4 was held on 10 June, two days after the EIA committee preliminarily approved Ørsted's two new offshore wind farms in Changhua County and Copenhagen Infrastructure Partners' (CIP) new project off Taichung City.
Taiwan's Environmental Protection Agency (EPA) has been reviewing Environmental Impact Assessments for the nine offshore wind projects totaling 9.1 GW in capacity since March, as they need to obtain EIA approval before participating in the Round 3 offshore wind auction – set to open in August this year.
According to local media, the results of the first Round 3 auction are expected to be announced as early as in December.