Masdar and KEPCO Form Offshore Wind, Clean Energy Partnership
The UAE-based Masdar and Korea Electric Power Corporation (KEPCO) have signed a Memorandum of Understanding (MoU) to explore opportunities in offshore wind energy and other clean energy sectors.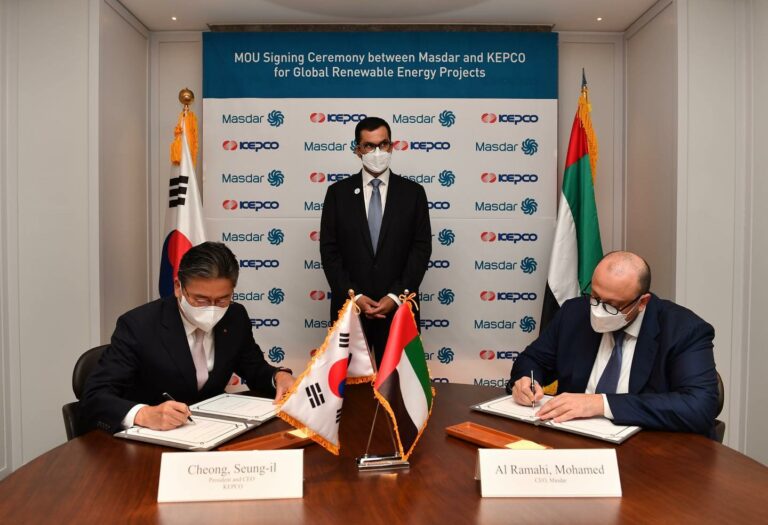 The MoU was signed by Mohamed Jameel Al Ramahi, CEO of Masdar, and Seung-il Cheong, President and CEO of KEPCO, at a ceremony in Korea, Masdar said in a social media post.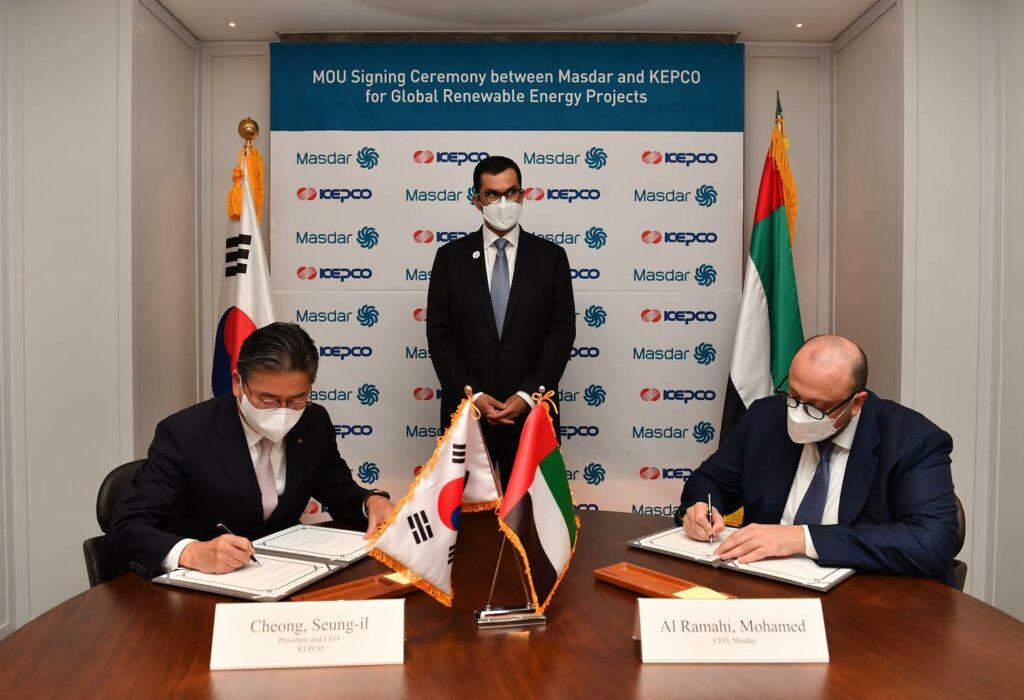 The two companies will explore the potential to collaborate in offshore wind projects, including but not limited to KEPCO's current pipeline of offshore wind projects and Masdar's global renewable energy projects.
The two companies will also evaluate opportunities in green hydrogen production, battery storage technology, and energy trading activities.
KEPCO is the largest electric utility in South Korea, responsible for 93 per cent of the country's electricity generation and is involved in the devellopment of a number of offshore wind projects in Korea, including the 8.2 GW Shinan project.
Earlier this week, Masdar signed an agreement with Azerbaijan's Ministry of Energy to cooperate on the development of offshore wind-to-hydrogen projects.
The developer and operator of utility-scale renewable energy projects aims to have more than 50 GW of renewable energy capacity globally by 2030 and is involved in the offshore wind through holding stakes in projects such as London Array and Hywind Scotland.
Masdar also signed an agreement with Cosmo Energy Holdings Co. earlier this year to explore the development of offshore wind projects in Japan, and was one of the eligible bidders in the US in the latest offshore wind lease sale for areas offshore the Carolinas.
The company also plans to acquire a stake in bp's offshore wind-to-green hydrogen project in the UK, HyGreen Teeside.
South Korea's 'Renewable Energy 3020 Plan' aims to increase domestic renewable energy generation to 20 per cent of the energy mix by the year 2030 and will assist in meeting the country's ambition to become carbon neutral by 2050.
The plan also calls for the development of 12 GW of offshore wind capacity by 2030.
Follow offshoreWIND.biz on: