Danish Hydrogen Island Could Be First of Its Kind – Video
Danish engineering and consultancy company that recently decided not to take on any new oil and gas projects, COWI, is a partner on Copenhagen Infrastructure Partners' (CIP) Hydrogen Island project, announced earlier this month. Together with Danish architectural firm Arkitema, COWI will assist CIP in making this novel concept come to life, the company said.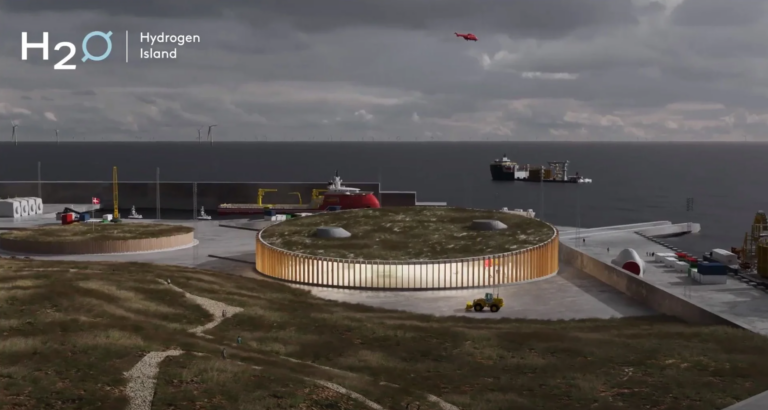 BrintØ (in English: "Hydrogen Island") could be a first-of-its-kind, CIP and COWI said, as this artificial island alone could produce 7 per cent of the EU's expected hydrogen consumption in 2030, when it is envisaged to come into operation. CIP also has plans for a similar project in Germany.
"Grand ideas are what is needed if we are to succeed with the green transition, and at COWI we are all about working together with our customers and partners to bring those big ideas to life, and to secure energy independency and mitigate climate changes", said Jan Behrendt Ibsø, Group Senior Market Director for offshore renewables in COWI.
Planned to be built in the shallow waters of Dogger Bank in the Danish part of the North Sea, BrintØ would be situated at one of the world's best sites for harnessing wind power, according to CIP, which plans to power the production of 1 million tonnes of green hydrogen per year via Power-to-X by connecting 10 GW of offshore wind to BrintØ.
The green hydrogen can be exported to the Northwestern EU countries such as Germany, the Netherlands, Belgium, through offshore hydrogen pipelines of approximately 275 kilometres in length.
According to the project partners, BrintØ can also become a showcase for Danish competencies within offshore wind, Power-to-X, and green energy systems, which could lead to new export opportunities for Denmark, and thus contribute to significant economic growth and local job creation.
"It is critical that the Danish flag is planted quickly and strategically in the new expansion of green energy infrastructure in the North Sea. This will help to ensure that both our and future Danish and European generations can continue to benefit from the sustainable and inexhaustible energy source that the North Sea offers", said Thomas Dalsgaard, Partner at CIP.
Follow offshoreWIND.biz on: