COWI Puts Its Foot Down on New Fossil Fuel Projects, Welcomes Offshore Wind and Green Hydrogen
The Denmark-headquartered engineering company COWI will turn down all fossil fuel projects from now on as it aims to transform its business and reach 100 per cent revenue within sustainability-related projects in three to five years' time. In a press release issued on 25 January, the CEO of COWI Group said the company was pleased to assist when it comes to projects such as offshore wind and green hydrogen.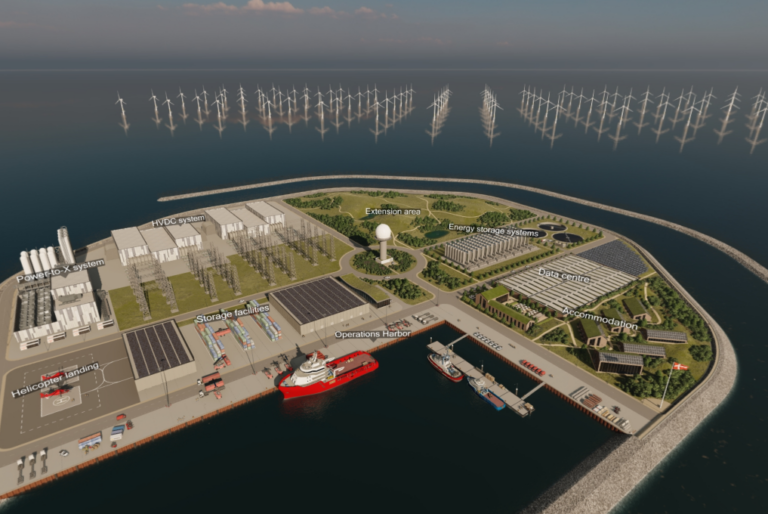 In 2021, fossil fuel projects made up around five per cent of the Group's turnover, and around 45 per cent of the revenue came from projects that are currently not directly related to the green transition. This will change, according to the Group CEO Lars-Peter Søbye, who also said he believed the business upside of allocating all resources towards sustainability will beat the negative financial impact of withdrawing from fossil fuel projects.
"With a new strategy comes new priorities as well as new opportunities. The world will still need roads and airports, and we will be helping our customers in these areas, but we must and will deliver solutions that make the world more sustainable, regardless of segments", Lars-Peter Søbye said. "We will still work with energy majors on their green transition, but not on projects exploring or producing fossil fuels. When it comes to establishing, for example, offshore wind or green hydrogen projects, we are pleased to assist".
In terms of the financial impact, Søbye pointed out that given the 'EU Green Deal' and the massive investments planned in the US around EUR 800 billion and around USD 1.75 trillion are allocated to investments in the green transition and sustainability, with pension funds also set to invest billions in green energy and infrastructure.
COWI said it would honour its current fossil fuel contracts, but will no longer participate in tenders for new fossil fuel projects, thus taking an immediate step to fulfil its goal.
"First of all, we are telling our customers that nothing will change in the short term. We are fully committed to delivering on our promises and the agreements that we already have in place. Second, we fully acknowledge that the world still needs oil and gas, and we must therefore accept that our customers will ask other consultants to help them continue their fossil fuel projects. Third, we will spend most of our time talking about all the other sustainable solutions they need, as they too must accelerate their journey to become a green company", Lars-Peter Søbye said.
COWI has worked or is currently working on numerous offshore wind projects worldwide, including Arcadis Ost 1 in Germany, two new nearshore projects in Denmark, the Atlantic Shores project in the US, and five offshore wind projects in Taiwan.
The company is also appointed as the Owner's engineer for the VindØenergy island project in Denmark.
Follow offshoreWIND.biz on: