Mitsui O.S.K. Lines Partners with Another Dutch Floating Wind Tech Developer
Dutch floating wind technology developer TouchWind and Japanese shipping company Mitsui O.S.K. Lines (MOL) have joined forces on the development of TouchWind's floating wind technology.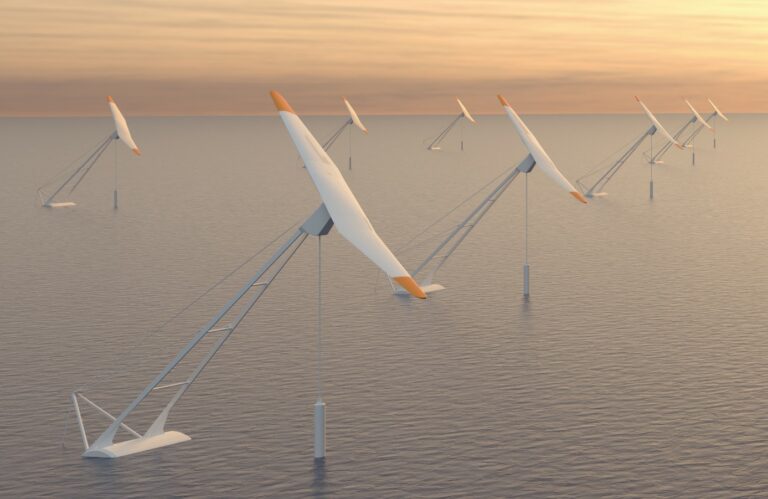 The companies have signed a Memorandum of Understanding (MoU) under which they will collaborate on developing TouchWind's floating wind turbine with a tilting angled one-piece rotor which, according to the Dutch technology developer, has an estimated cost of 30 per cent compared to the current turbines.
On its website, TouchWind states that its design also decreases mast production costs.
"TouchWind's rotor pulls the mast, which results in less conflicting forces within the construction. This makes it possible to make the windmill lighter and more elegant, but most important: a mast that is estimated to be 50% cheaper than that of any current model of wind turbines", the company states on the website.
According to TouchWind's Founder and CEO, Rikus van de Klippe, the cooperation with MOL could enable the company to roll out the one-piece rotor floating wind turbine faster and in multiple markets.
"Also, I look forward to the joint future technology development with MOL in order to further increase efficiency and achieve cost reduction, especially in Operation & Maintenance at sea level", Rikus van de Klippe said.
The Japanese company said collaboration with TouchWind was in line with its expansion into offshore wind.
"The unique concept of TouchWind shows high potential of increasing the utilization rate and efficiency of wind farms as well as reducing wind turbine costs thanks to its innovative design. I believe that the collaboration with TouchWind will bring opportunities to MOL to develop efficient and competitive floating offshore wind farm projects", said Masayuki Sugiyama, General Manager of Wind Power Projects Unit at MOL.
This MoU comes shortly after MOL entered a collaboration with Seawind Ocean Technology, also a Dutch floating wind technology developer.
Seawind has developed proprietary two-bladed floating wind turbines integrated with a unique concrete floating structure suitable for installation in all seas, including cyclonic regions and ultra-deep waters.
Follow offshoreWIND.biz on: