Two-Bladed Floating Offshore Wind System Attracts Japanese Majors
Seawind Ocean Technology, the developer of two-bladed floating offshore wind energy systems, has established collaboration with JGC Japan Corporation (JGC) and Mitsui O.S.K. Lines (MOL).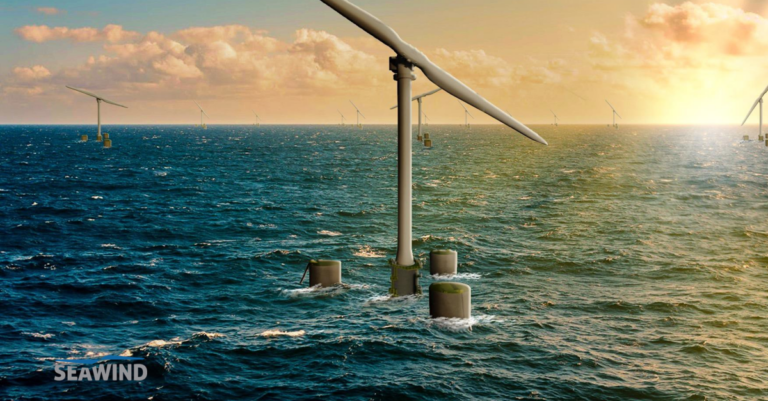 Having agreed on the key terms of the relationship in a recently executed MOU, the companies intend on entering into a definitive Joint Development Agreement later this year.
Seawind's CEO, Vincent Dewulf, said: "Seawind is delighted to partner with JGC and MOL, each a world class company that is renowned for its respective leadership in the energy and maritime sectors. We strongly believe that this collaboration will be a mutually beneficial way to advance the challenging task of energy transition in Asia, and globally, knowing that offshore wind will play a key role."
Seawind has developed proprietary two-bladed floating wind turbines integrated with a unique concrete floating structure suitable for installation in all seas, including cyclonic regions and ultra-deep waters.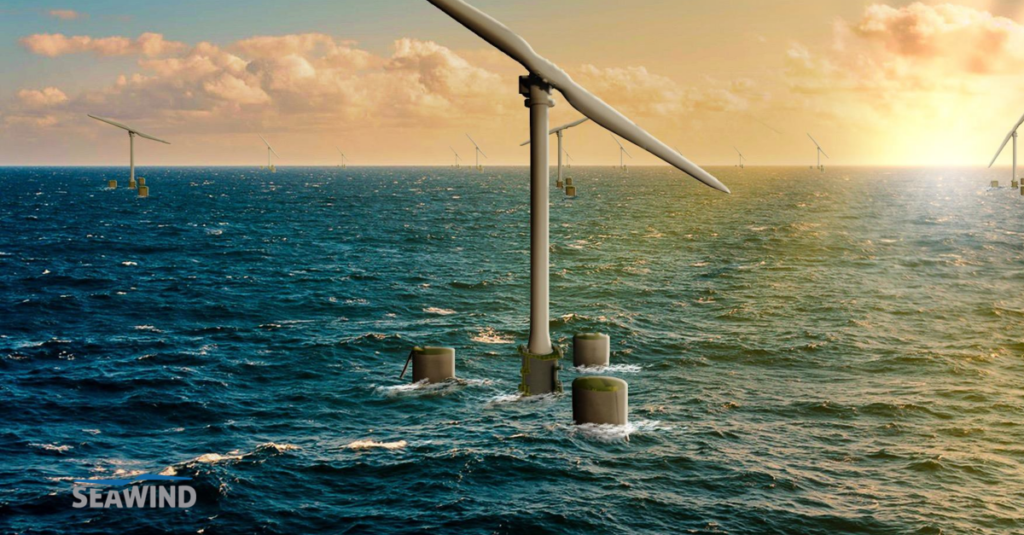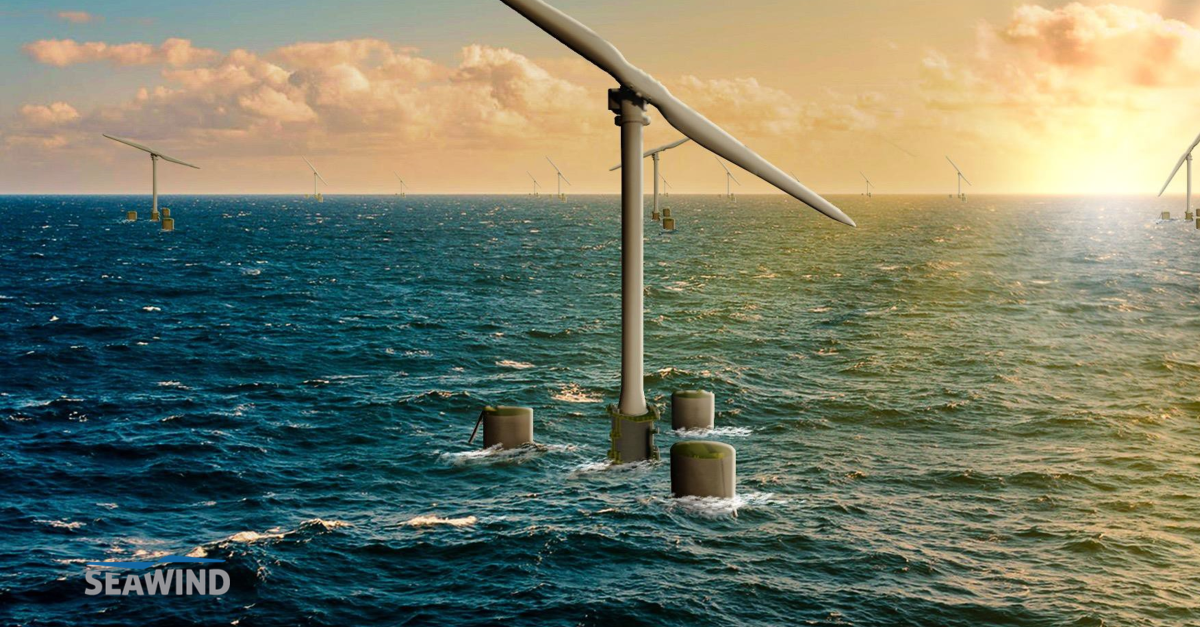 The first collective priority of the partners will be the completion of the design and supply chain arrangements for the launch of the soon-to-be-disclosed Seawind 6MW Demonstrator project in Europe, the Netherlands-based Seawind said.
In addition, the companies have agreed to begin exploring the subsequent launch of a Seawind 12MW Demonstrator project.
"This collaboration with Seawind and JGC forms part of MOL's journey to contribute to expand lowcarbon and decarbonization projects through MOL Group's concentrated strengths. Our strong partnership and Seawind's unique and innovative approach will lead to the success of the 6MW Demonstrator project in Europe, and our ensuing collaboration in Asia," MOL's General Manager of its Wind Power Projects Unit, Masayuki Sugiyama, said.
JGC Japan Corporation is a group company of JGC Holding Corporation, a global engineering company headquartered in Yokohama. JGC Japan Corporation is a member of Japan's Floating Offshore
Wind Group.
"JGC is particularly impressed with how Seawind technology lowers fatigue and simplifies the wind turbine design, hence significantly lowering capital expenditures and operating expenses. Furthermore, the Seawind turbine is an integrated system, allowing for design optimization between turbine and foundation. This is an innovative approach for offshore floating wind power development," JGC's Associate Executive Officer, Yoichi Katsuoka, said.
Earlier this year, Seawind signed an MOU with Petrofac. Through the MOU, Petrofac will initially support design verification of the system and, thereafter, is positioned to provide project management/EPCm services in connection with the Seawind 6MW demonstartor, due for deployment in European waters by the first quarter of 2024.
Under the terms of the agreement, the two companies will collaborate on the delivery of early floating offshore wind plant concessions, initially in the Mediterranean Sea and subsequently in other European and global locations, as well as work towards the electrification of other offshore energy assets.
Follow offshoreWIND.biz on: