California Sets 2030 Offshore Wind Target, Eyes 20 GW by 2050
The California Energy Commission (CEC) has set a preliminary planning goal of 3 GW of (floating) offshore wind to be installed off the state's coast by 2030, with an aim to have up to 15 GW installed by 2045 and potentially 20 GW five years later.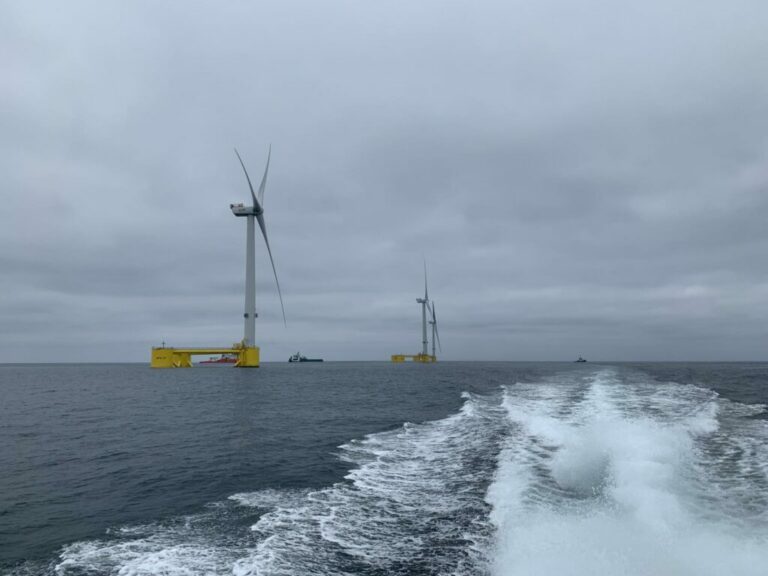 Under a bill that was enacted in September 2021, the CEC has been directed to create a strategic plan for offshore wind development in California by the end of June next year. As part of this, the CEC is required to evaluate and quantify the maximum feasible capacity and establish targets for 2030 and 2045 by no later than 1 June 2022, with the targets revealed now being part of a draft report.
"For the purposes of completing the strategic plan, the CEC establishes a preliminary planning goal of 3,000 MW (3 GW) of offshore wind for 2030, which could come from a full build-out of the Morro Bay Wind Energy Area (WEA) or a combination of a partial build-out of the Morro Bay WEA and Humboldt WEA. The CEC will also evaluate an additional 7,000–12,000 MW of offshore wind for 2045, establishing the total 2045 preliminary megawatt planning goals for the strategic plan at 10,000 MW to 15,000 MW (10 GW to 15 GW)", the report reads.
The Commission also said technological developments in floating wind could support a faster rate of offshore wind deployment that could support a larger goal of up to 20 GW between 2045 and 2050.
The planning goals will guide the development of the strategic plan and may be refined as part of completing the plan as more information becomes available from the analysis of suitable sea space and potential impacts on coastal resources, fisheries, Native American and Indigenous people, and national defense, as well as other strategic plan topics, the CEC said.
Along with this report, the Commission is due to issue two additional reports until the end of this year.
In the two additional reports, the CEC will assess the economic benefits of offshore wind in terms of port investments and workforce development needs, and will prepare a permitting roadmap that describes time frames and milestones for a permitting process for offshore wind energy facilities and associated electricity and transmission infrastructure off the California coast.
Follow offshoreWIND.biz on: