Ørsted, PSEG Select Ocean Wind 1 Onshore Transmission Team
Ørsted and PSEG, the developers of the 1.1 GW Ocean Wind 1 offshore wind farm in New Jersey, have awarded engineering, procurement, and construction contracts for the project's onshore transmission system to JINGOLI Power and Burns & McDonnell Engineering Company.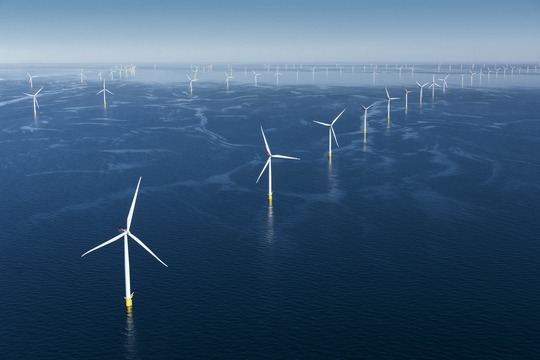 The contracts include the installation of two high voltage substations and around nine miles (14 kilometres) of underground cable that will connect the offshore wind farm to the onshore electric grid at two landfall points.
Project engineering began during the first quarter of 2022, with construction estimated to start in September 2023, Ørsted said.
The underground electric export cable to be installed by JINGOLI Power will run from landfall to B.L. England, the site of the onshore electric substation in Upper Township in Cape May County. Under the contract, the company will also engineer, procure and install a duct bank/manhole system that will house the export cables.
Burns & McDonnell Engineering Company will install a substation in Upper Township that includes an interconnection to a nearby Atlantic City Electric substation. The company will also install a substation at Oyster Creek, with an interconnection to a nearby First Energy substation, and install an underground export cable from the landfall to the onshore electric substation.
According to Ørsted, these contracts will support the creation of approximately 275 family-sustaining jobs in New Jersey, including more than 200 high-paying union construction jobs.
Located approximately 15 miles (around 24 kilometres) off the coast of southern New Jersey, Ocean Wind 1 is the offshore wind project selected by the New Jersey Board of Public Utilities (NJBPU) through a solicitation held in 2019.
Ocean Wind will feature GE Haliade-X 12 MW turbines, with an option to use the 13 MW variant, and with a capacity of 1,110 MW it will be capable of providing enough clean energy to power 500,000 New Jersey homes.
The offshore wind farm could provide first power in late 2024.
Follow offshoreWIND.biz on: