Vestas Making Room for Serial Production of 15 MW Wind Turbines
Danish wind turbine manufacturer Vestas will begin serial production of V236-15.0 MW nacelles from 2024 at its offshore nacelle factory at Lindø Port of Odense in Denmark.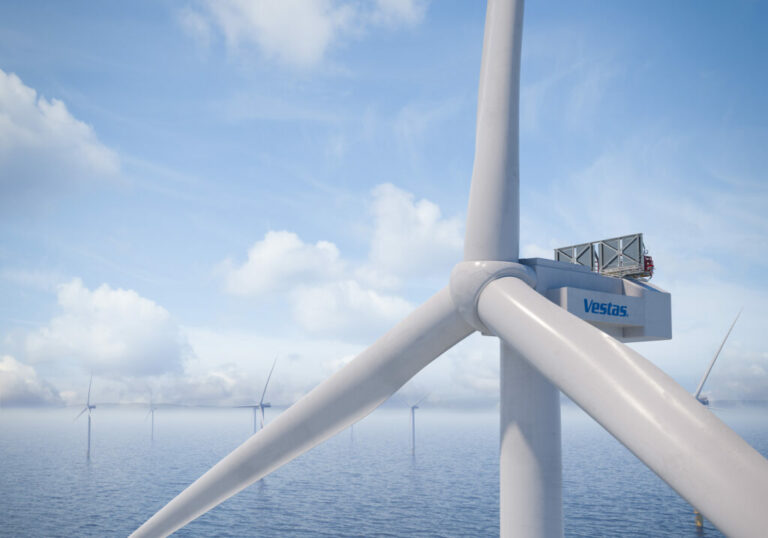 Before V236-15.0 MW serial production starts, Vestas will modify and expand the Lindø facility to accommodate the larger components.
The Lindø factory currently produces nacelles for V164-10 MW and V174-9.5 MW wind turbines and has delivered over 700 nacelles to the market.
The factory is also currently engaged in developing the V236-15.0 MW prototype nacelle before turbine installation in the second half of this year at the Østerild National test centre for large wind turbines in Western Jutland, Denmark.
"Introducing the first V236-15.0 MW serial production at Lindø, we will leverage the expertise and experience that we have developed over the past ten years at our Lindø factory," said Tommy Rahbek Nielsen, Vestas COO
"The prospects for offshore wind in Northern Europe are very positive but in order for the wind industry to be able to invest in scale and deliver the needed high-quality solutions close to growth markets, we now need to create a sustainable market where the full value of the technology and manufacturing is recognised."
The V236-15.0 MW prototype development work is progressing across Vestas' R&D and production sites in Denmark. Specialists from across the Vestas organisation are currently developing, testing and assembling the prototype nacelle at Lindø.
The blade moulds have been developed at Vestas' blade factory in Lem and the first 115.5-metre blades are being manufactured at Vestas' offshore blade factory in Nakskov before progressing for testing and verification.
Stretching 280 metres into the air with a production output of 80 GWh/year, the V236-15.0 MW prototype will be the tallest and most powerful wind turbine in the world once installed later this year, Vestas said.
With a swept area exceeding 43,000 m2 , the V236-15.0 MW will produce around80 GWh of electricity a year, enough to power around 20,000 European households and displace more than 38,000 tonnes of CO2, which is the equivalent to removing 25,000 passenger cars from the road every year.
Follow offshoreWIND.biz on: