Power Transfer Vessel Project 'Moving Full Steam Ahead' as ClassNK Joins In
Tokyo-headquartered classification society ClassNK has signed a Memorandum of Understanding (MOU) with PowerX, Inc. for a collaboration on the development of the Power Transfer Vessel – Power ARK.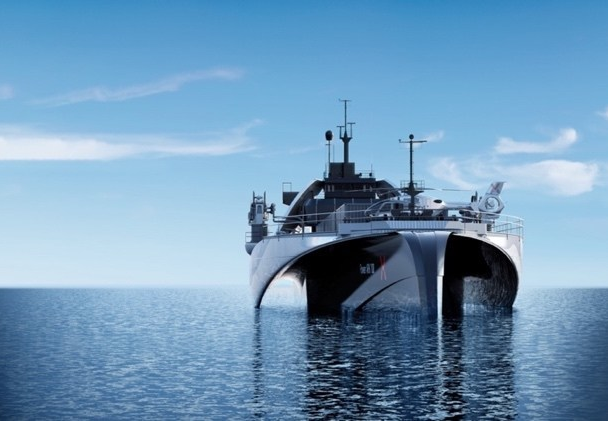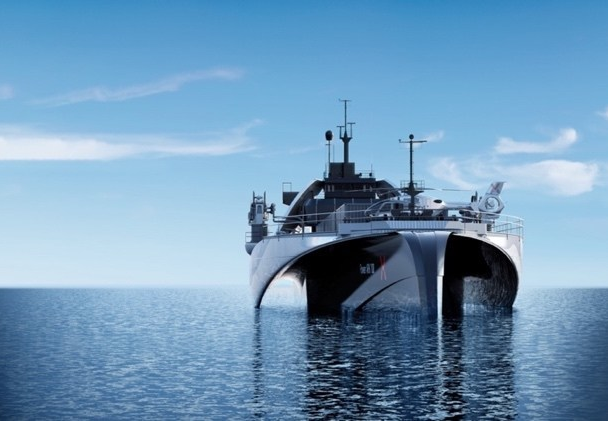 PowerX is carrying out a project of the first model of the Power ARK series, which is designed for transferring renewable energy in Japan's coastal waters, and this project is in the design and development stage towards a demonstration experiment and full-scale operation in 2025.
"PowerX is now moving full steam ahead with the Power Transfer Vessel project with the goal of delivering the first ship by 2025," PowerX CEO & Representative Director, Masahiro Ito, said.
"We are thrilled and honored for the opportunity to work on this project with ClassNK, a leading international classification society. As the world strides towards decarbonization, PowerX will continue to refine the Power Transfer Vessel, and eventually achieve its full-scale operation in Japan and overseas."
Under the MOU, ClassNK will collaborate on the project through the provision of expertise in the design of hull structure and installation, safety management systems, and software.
PowerX and ClassNK have agreed to collaborate on evaluating the Power Ark concept and relevant standards; defining relevant standards for safety verification and certifications; defining the validation methodology for Power Ark's battery system; assessing the Power Ark's system design and battery safety; assessing the overall safety of the Power Ark.
ClassNK Corporate Officer & Director of Plan Approval and Technical Solution Division, Hayato Suga, said:
"As a third-party certification society, ClassNK has been engaged in the evaluation and verification of the safety of new technologies amid various initiatives for decarbonization. We are honored to have the opportunity to collaborate with PowerX on their innovative project through our expertise. Towards the goal of completing the first Power Ark by the end of 2025, ClassNK will strive to contribute to ensure safe and smooth development and execution of the project."
Power ARK is a trimaran vessel designed specifically to transfer renewable energy generated at offshore wind farms.
In December 2021, PowerX entered into a capital and business alliance with Imabari Shipbuilding to jointly develop the prototype Power Ark 100 – a 100 TEU vessel carrying 100 grid batteries.
Even with the smaller model with 220 MWh capacity, the Power ARK is expected to transport enough electricity for 209,000 Japanese households in just one single trip, PowerX said.
PowerX also plans to build a giga-scale battery assembly facility in Japan to mass-produce batteries for the Power Transfer Vessels. The factory's annual production capacity will achieve 1 GWh by 2024, and will eventually reach 5 GWh by 2028.
Apart from the Power ARK 100, PowerX is also developing the Power ARK 1000 and the Power ARK 3000 models.
Back in January, PowerX signed a letter of intent with DNV to collaborate on the technical assessment of the Power ARK and its battery system, as well as the potential development of a new class notation for Power ARK's global implementation.
Follow offshoreWIND.biz on: