Chinese wind turbine manufacturer Dongfang Electric Corporation (DEC) has manufactured its first 13 MW typhoon-resistant offshore wind turbine.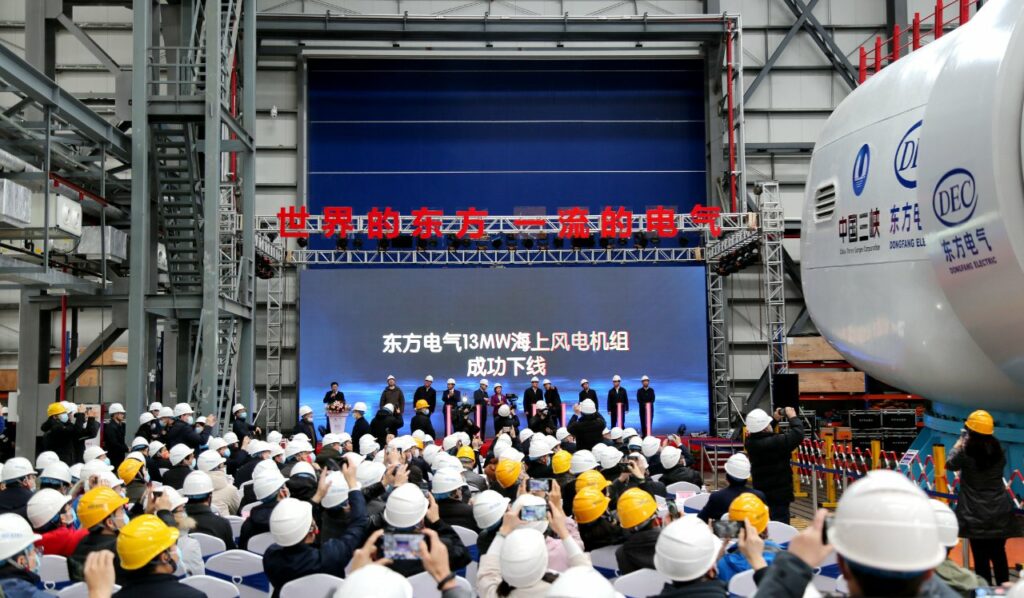 Developed in-house by DEC, the 13 MW model is based on the company's 10 MW offshore direct-drive platform.
The new model features 103-metre blades, also developed in-house by DEC, providing a rotor sweep area of 34,967 square metres, nearly the area of five standard football pitches. The impeller diameter stands at 211 metres, DEC said.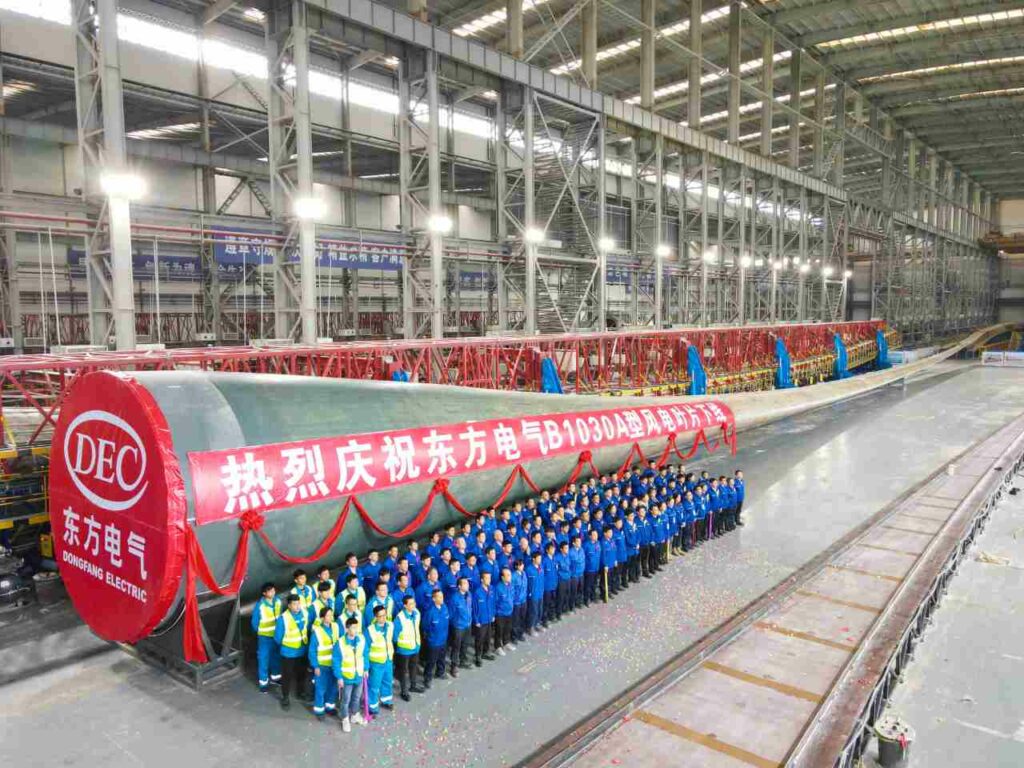 The offshore wind turbine is designed to produce 50 million kilowatt-hours of power annually, enough to cover the yearly consumption of 25,000 three-member households. The power is equivalent to the reduction of 15,250 metric tons of coal and 38,018 tons of carbon dioxide, the wind turbine maker said.
DEC designed the new model to be suitable for deployment in the Category 1 wind regions such as Fujian and Guangdong.
The model will be able to withstand super typhoons of 77 m/s and is suitable for 98 per cent of China's offshore areas, DEC said.
A developer of a 1,000 MW project would need 23 less 13 MW wind turbines compared to the company's 10 MW model, resulting in around CNY 500 million (around EUR 70 million) in cost savings, according to DEC.
Follow offshoreWIND.biz on: