DEC to Produce 13 MW Offshore Wind Turbine by Year-End
Dongfang Electric Corporation (DEC) has released a design for a 13-megawatt offshore wind turbine.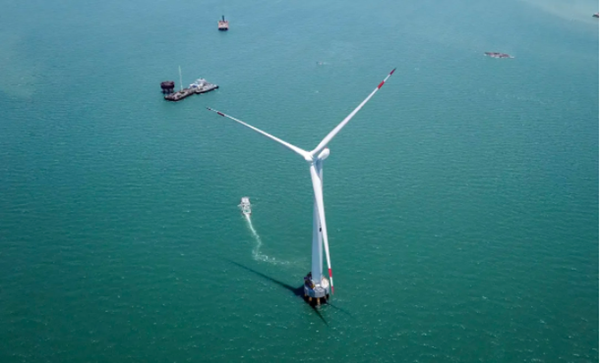 China General Certification and the National Energy Key Laboratory for Wind and Solar Simulation, Testing and Certification issued a design authentication certificate for the unit.
The offshore wind turbine is based on DEC's 10 MW offshore direct driving platform.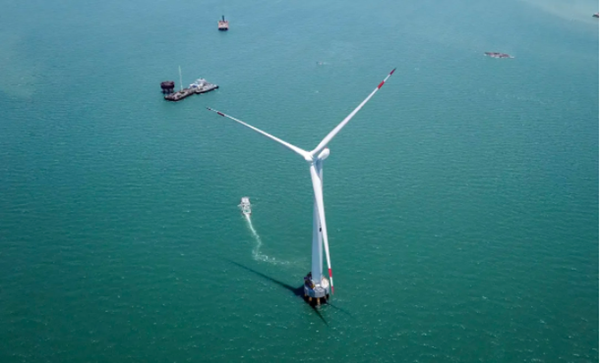 With an installed unit capacity of 12.5 MW or 13 MW, the wheel hub of the unit is 130 metres above the sea and the diameter of the impeller is 211 metres, DEC said. The rotor sweep area is 34,967 square metres, which is nearly the area of five standard football pitches.
The offshore wind turbine is designed to produce 50 million kilowatt-hours of power annually, enough to cover the yearly consumption of 25,000 three-member households. The power is equivalent to the reduction of 15,250 metric tons of coal and 38,018 tons of carbon dioxide, the wind turbine maker said.
This new type of wind turbine has been put into production and is scheduled to roll off production lines by the end of this year, according to DEC. The unit is expected to be the permanent magnet direct-drive offshore wind turbine with the largest impeller diameter and installed capacity in Asia.
DEC and China General Certification have also signed a strategic agreement on establishing a workgroup for research, development and application of the impellers.
China Three Gorges Corporation and DEC developed the 10 MW offshore wind turbine in 2019, which was the first offshore wind turbine with a double-digit capacity developed in China.
The wind turbine was installed at the Fuqing Xinghua Bay Wind Farm in East China's Fujian Province in July 2020 and has been in highly-efficient and stable operation, DEC said.