Largest UK Offshore Wind Tower Factory Gathering Construction Team
Metec Group (Metec), a South Tyneside manufacturing company, has been awarded a six-figure offshore contract to supply and install a 30-year cathodic protection system for what's set to be "the largest offshore wind tower factory in the UK".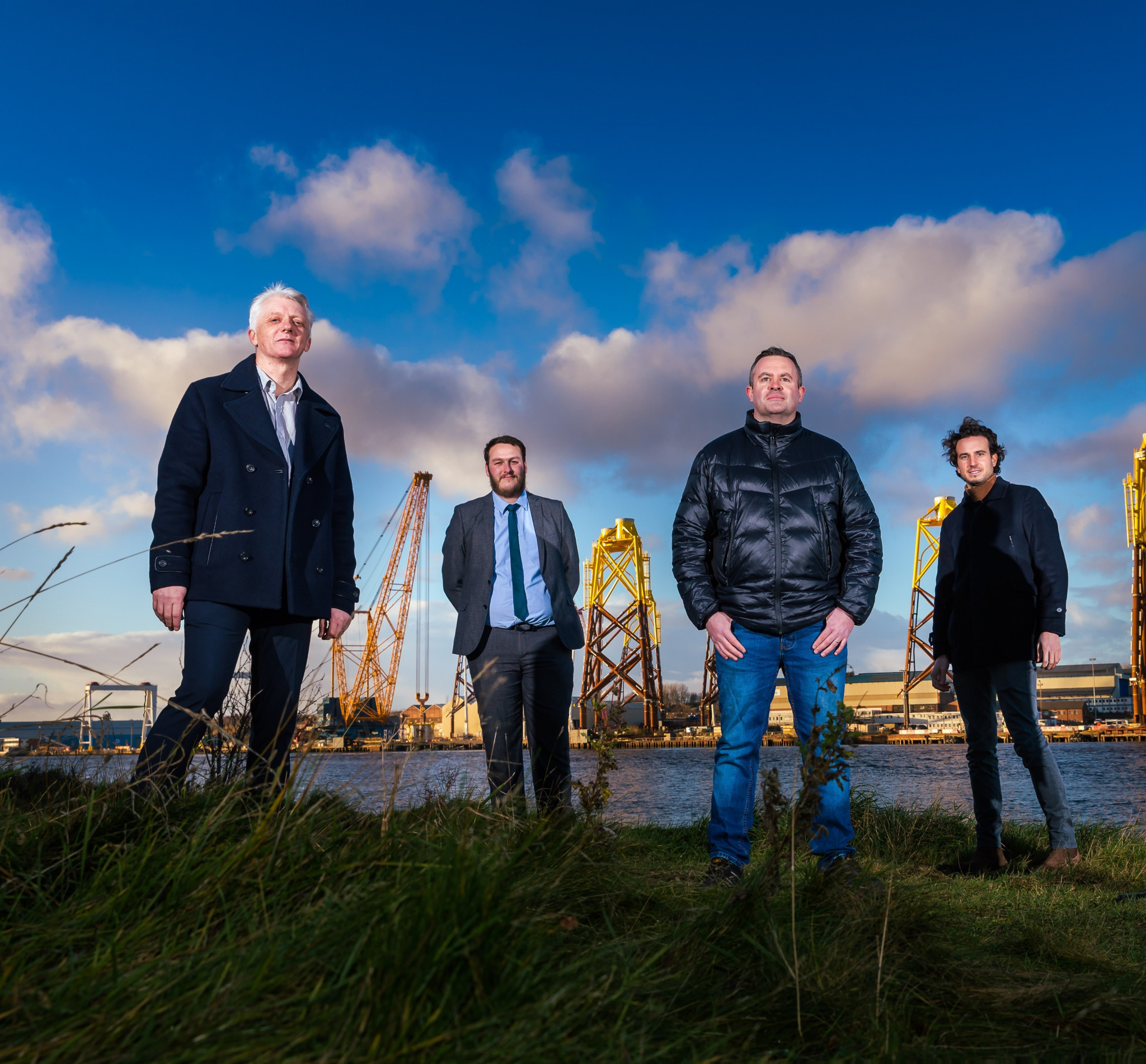 The company will produce around 400 sacrificial anodes for the development of the new quay in Cromarty Firth, Scotland. Commercial diving and marine civil engineering company Sealane Inshore will install them over the coming months.
"We're delighted to win this latest contract for another important project in the UK, having worked on 14 port projects in the last 12 months," said Graeme Crow, Sales/Commercial Manager at Metec.
"It's also great to bring Sealane Inshore along with us, championing another South Tyneside business and the North East's offer in the renewables industry."
In December 2021, Global Energy Group (GEG) and Haizea Wind Group signed an agreement to build an offshore wind tubular rolling factory at the Scottish Port of Nigg, called Nigg Offshore Wind (NOW), "the largest of its kind in the UK".
Construction works on the new GPB 110 million facility were scheduled to start in January, with commercial production expected to commence in 2023.
Once completed, the NOW factory will be capable of producing up to 135 towers per year as well as other important structures for the offshore wind industry such as transition pieces, suction buckets, and bespoke tubular structures for the floating offshore wind market.
Site preparation, construction and commissioning of the new plant is expected to take around 18 months, supporting 1,248 FTE job years across the supply chain in building works and equipment supply. Once fully operational, the NOW factory will support more than 400 direct FTE jobs in manufacturing, providing reskilling opportunities for regional oil and gas employees and supporting a Just Transition, Global Energy Group said.
The NOW factory will receive financial backing totalling GBP 15 million (almost EUR 18 million) in debt from SSE Renewables, making the renewable energy developer the largest single UK-based strategic backer behind the project.
Follow offshoreWIND.biz on: