Saipem Books Giant Hammer for French Offshore Wind Project
Dutch manufacturer of foundation equipment, Dieseko, has secured a contract with Saipem for the supply of the Vibratory Hammer to be used to install the monopiles on the Calvados wind farm offshore France.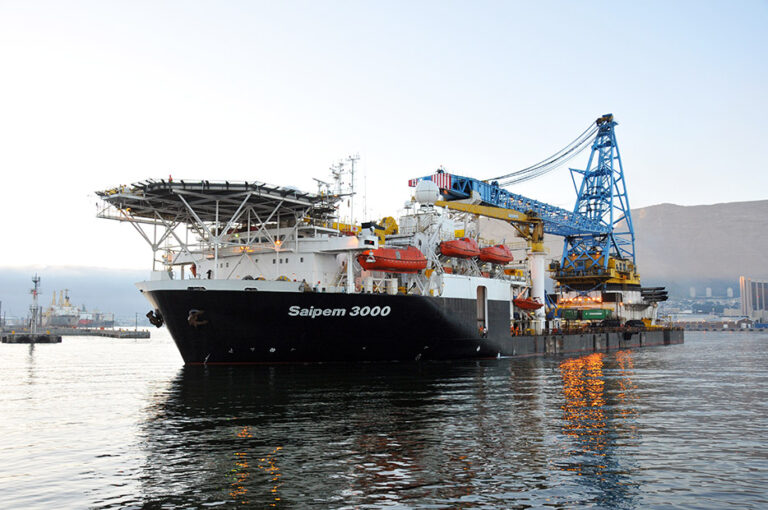 The start of the offshore monopile installation works is expected in the third quarter of 2022.
The project scope for Dieseko includes the rental of the Giant Vibratory Hammer with an eccentric moment of 2,000 kgm and includes an upending system that enables the hammer to be used as a handling system. Included in the rental scope is the Dieseko offshore crew.
The Dutch company describes the Giant Vibratory Hammer to be used for the project as the world's largest of its kind.
"We have been involved in this project from the early stages on and teamed up with Saipem in order to give them the best solution towards the developer of this farm Eolien Maritime France," said Dirk Smulders, CEO of Dieseko.
"Given the advantages of Vibro technology for Offshore Wind applications, we see a lot of interest from developers, installation contractors and environmental organizations. This project is in line with our strategy of delivering innovative and sustainable solutions. Dieseko wants to contribute and accelerate the energy transition. Supplying this GIANT Vibratory Hammer to Saipem is the next step towards that mission and shows the confidence in this foundation method."
The 450 MW Calvados, also known as Courseulles-Sur-Mer, is located approximately 15 kilometres north of the city of Courseulles-Sur-Mer. The site is located in the Bay of the Seine off the Coast of Normandy in the English Channel.
The wind farm will comprise 64 Siemens Gamesa SWT-7.0-154 Direct Drive wind turbines installed in water depths ranging from 22 to 31 metres.
Saipem is in charge of the delivery of wind turbine foundations for the project.
The contract covers the design, construction and installation of the foundations. Saipem will deliver 64 large steel monopiles with transition pieces which will be installed by the crane vessel Saipem 3000.