University of Gdansk Joins Forces with RWE Renewables
RWE Renewables and the University of Gdansk have signed a Framework Cooperation Agreement which will see the two parties working together on helping accelerate the development of offshore wind energy in Poland.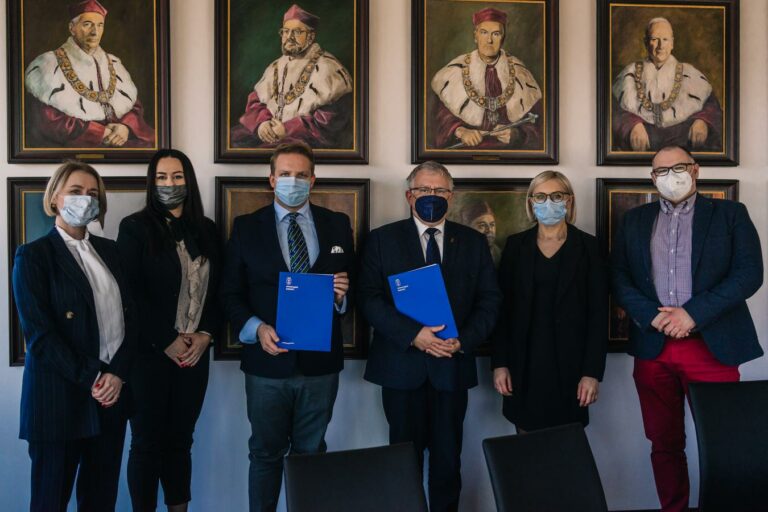 The agreement covers a wide scope of joint initiatives, such as research and development projects in the field of offshore wind. This includes technology transfer and commercialisation of research results, development of analyses and innovations for the optimal use of sea areas.
Both organisations will also cooperate in the implementation of scientific conferences, symposia and other opportunities to transfer knowledge and experiences, while inspiring the new scientific research that will help foster the development of offshore wind energy in Poland and beyond, RWE said in a press release.
In Poland, RWE is developing the 350 MW F.E.W. Baltic II offshore wind project, located some 50 kilometres offshore, on the north side of the Slupsk Bank in the Baltic Sea and near the city of Ustka. The wind farm covers an area of around 41 square kilometres, with water depths ranging between 30 and 50 metres.
At the beginning of this year, RWE signed the Grid Connection Agreement with Poland's transmission system operator PSE for the wind farm and was awarded a Contract for Difference by the Polish Energy Regulatory Office (ERO) this April.
Back in 2019, RWE Renewables acquired a pipeline of four offshore wind projects in Poland with a total generation capacity of more than 1.5 GW, all located around the Slupsk bank area in the central Polish Baltic Sea.
The company acquired the shares in project companies from private owners and developers with an intention to further develop, build, and operate the projects which were in different development stages.
Along with offshore wind, RWE already has an onshore business in the country with a total installed capacity of approximately 370 MW in operation, with further projects in development and construction, and is also investing in solar projects in Poland.