Siemens Gamesa and Global Wind Service Team Up in Taiwan
Siemens Gamesa has awarded Global Wind Service Taiwan (GWS) with the pre-assembly scope for the Greater Changhua 1 & 2a offshore wind farms in Taiwan.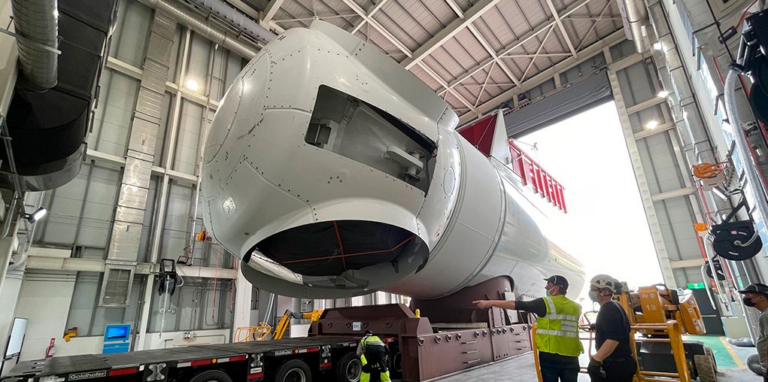 The 900 MW project is developed by Ørsted and is the first large-scale, far-offshore wind farm in Taiwan.
The project's 111 SG 8.0-167 DD offshore wind turbines will be assembled at the port of Taichung at Taiwan's west coast.
Activities are planned to commence at quayside in November this year and run to the second half of 2022. The turbines supplied for this project is the Asia-Pacific variant, which is tailored to meet local needs considering typhoons, seismic activities, great temperature variations and 60-Hertz operation.
Greater Changhua 1 & 2a are located 37-65 kilometres off the coast of Changhua County.
"We have worked with Global Wind Service for many years and are happy to expand the collaboration to Taiwan as well, increasing thereby our pool of experienced contractors for pre-assembly works on the Taiwanese market. We look forward to yet another successful market entry with Global Wind Service after our recent experience in the US market," said Hervé Bouraima, Global Commodity Manager, Strategic Procurement, Offshore, at Siemens Gamesa.
Global Wind Service opened a branch office in Taipei in October 2020 to support an increasing demand from clients in the region.
"We are very proud that Siemens Gamesa Renewable Energy has chosen us as their partner for execution of pre-assembly works for this landmark project in Taiwan. This is an important step for Global Wind Service in Taiwan as it further expands our activities in the region, building on the establishment of our local branch at the end of last year, growing the team and expanding our project portfolio in the market. We are very excited to be part of the growing Taiwanese offshore market, all while continuously contributing to a greener future," said Sanita Šampane-Mikaelsena, Sales Manager at Global Wind Service.