Siemens Gamesa Officially Opens Its First Offshore Nacelle Assembly Facility Outside Europe
Siemens Gamesa Renewable Energy has inaugurated its facility for the assembly of offshore wind turbine nacelles in Taiwan, the company's first such facility outside Europe.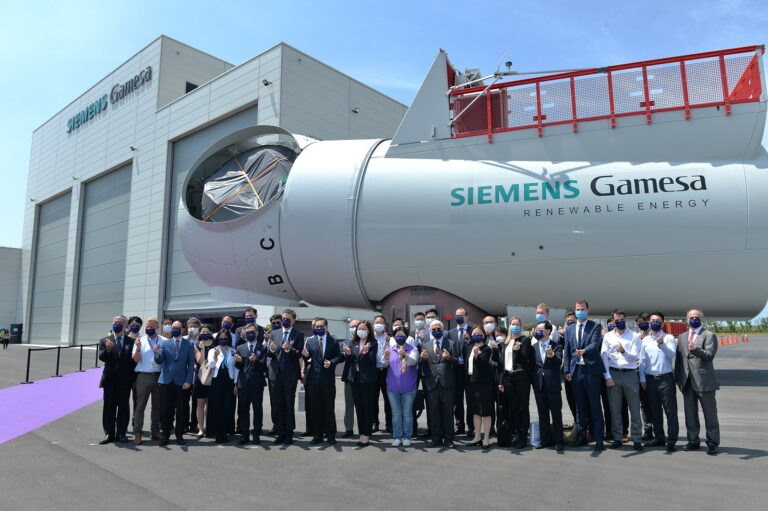 The official opening of the facility in Taichung, being held today (14 September), follows the completion of the assembly of the first nacelle in August.
The construction work on Siemens Gamesa's assembly facility at the site in the Taichung Harbour started in Spring 2020. The site measures over 30,000 square meters, and is currently used for nacelle assembly, testing, warehousing, office buildings, and outdoor storage.
The nacelle assembly facility will support Ørsted's Greater Changhua 1 & 2a offshore wind farms, which will comprise 111 SG 8.0-167 DD wind turbines installed in the Taiwan Strait, some 35 to 50 kilometres off the coast of Changhua County.
The order for Ørsted's 900 MW project accelerated the development of the now-inaugurated offshore nacelle assembly facility, the wind turbine supplier said, further adding that the facility will also provide an option for future projects in Taiwan and in the rest of the region.
Furthermore, as part of the ramp-up programme of the facility, Siemens Gamesa committed to supporting local offshore wind professionals and developing their skills to match world-class manufacturing standards, the company said.
Since May 2021, around 80 nacelle technicians received Siemens Gamesa Technical Trainings through a partnership with the Metal Industries Research & Development Centre. This training plan was crucial to enabling the on-time production start in August 2021, according to Siemens Gamesa.