Rudong H5 Offshore Wind Farm Takes Final Shape
All 75 wind turbines have been installed at the 300 MW Rudong H5 wind farm offshore Rudong County in China, ZTT Submarine Cable & System said.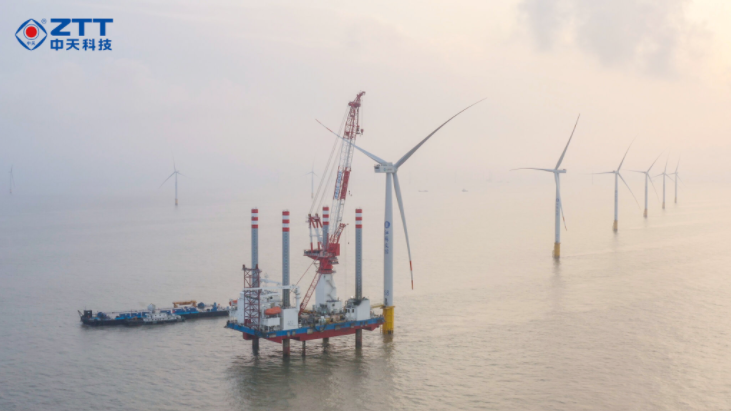 The 4 MW wind turbines, supplied by Shanghai Electric, were transported and installed by Zhongtian Technology Ocean Engineering utilizing ZTT's specially fitted barges – the ZHONGTIAN No.7 and ZHONGTIAN No.8
The final turbine was installed at the site some 48 kilometres off the coast of Rudong County on 10 August and within schedule, ZTT said.
ZTT Submarine Cable & System was in charge of manufacturing and installing the wind farm's export cable which has the longest submarine route and the largest reactive overvoltage compensation capacity in the offshore wind farm industry in China, according to the company.
The wind farm also features a 220 kV offshore booster station and an onshore centralized control center.
The Rudong H5 offshore wind farm is developed by Jiangsu Communications Holding Co Ltd.
Once fully commissioned, the CNY 5.5 billion (EUR 723 million) project is expected to generate approximately 940 million kWh of electricity annually.