Irish Utility Proposing to Build Two Floating Wind Farms in Scotland
Irish utility and renewable energy developer ESB has submitted applications for two floating projects, each with an installed capacity of up to 1 GW, in the ScotWind seabed leasing process in Scotland.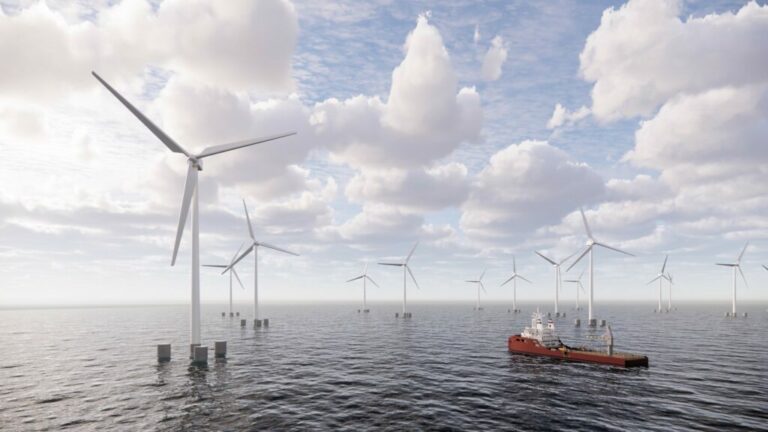 The company has chosen two sites that are suitable for floating wind technology, which will also complement ESB's planned developments for the south and west coasts of Ireland, according to Paul Smith, Head of Asset Development within ESB Generation Trading.
ESB, together with Norway-headquartered Equinor, plans to develop a 1.4 GW floating offshore wind farm off the West Coast of Ireland. The project, whose development the two companies announced this April, would be built off the coast of Counties Clare and Kerry in two phases and would be capable of powering more than 1.6 million homes in Ireland.
As it revealed its participation in the ScotWind auction, ESB said it had established a significant business presence in Scotland over recent years, and built an onshore wind development portfolio in excess of 1 GW. In the offshore wind sector, ESB is currently constructing the 448 MW Neart na Gaoithe offshore wind farm in partnership with EDF Renewables, and is a joint owner with Red Rock Power of the fully consented 1,080 MW Inch Cape offshore wind project.
"An important element of ESB's Brighter Future Strategy is to significantly grow our renewables generation portfolio and the ScotWind process provides an ideal opportunity to build on our existing substantial investment in both Onshore and Offshore Wind projects in Scotland to contribute towards the 2050 Net Zero ambition", Paul Smith said.