Huisman Receives Order for 2,600-Tonne LEC Crane for Eneti's Mega Jack-Up
Daewoo Shipbuilding & Marine Engineering (DSME) has ordered a 2,600-tonne Leg Encircling Crane (LEC) from Huisman for Eneti's new build Wind Turbine Installation Vessel (WTIV).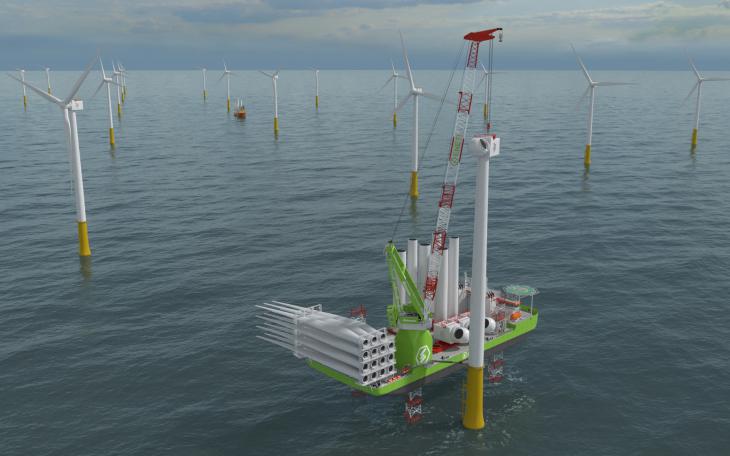 The crane has a 147-metre long boom, capable of reaching 170 metres above deck. With the lifting capacity of 2,600 tonnes, it will be able to install wind turbines of up to 20 MW, which are expected to come to the market in the near future and for which Eneti decided to build the vessel.
The scope of work for Huisman consists of the design, engineering and construction of the LEC and pedestal adapter at its production facility in Zhangzhou, China. Commissioning and testing of the LEC is scheduled for 2023 at the DSME shipyard, from where the vessel will be delivered to Eneti in 2024.
The Dutch company's contract also includes an option for the delivery of a second crane, intended for an identical WTIV that Eneti has under shipbuilding option with DSME.
Eneti (formerly Scorpio Bulkers), decided to build the vessel(s) as the company is turning its focus from the dry bulk shipping sector to offshore wind. Last year, the NYSE-listed company announced it would sell its remaining dry bulk vessels and exit the sector during 2021 as it shifts its focus to owning and operating offshore wind installation vessels.