Scorpio Bulkers Cleans House ahead of Switch to Offshore Wind
Dry bulk shipping specialist Scorpio Bulkers will sell its remaining dry bulk vessels and exit the dry bulk sector during 2021 as the company shifts its focus to owning and operating offshore wind installation vessels.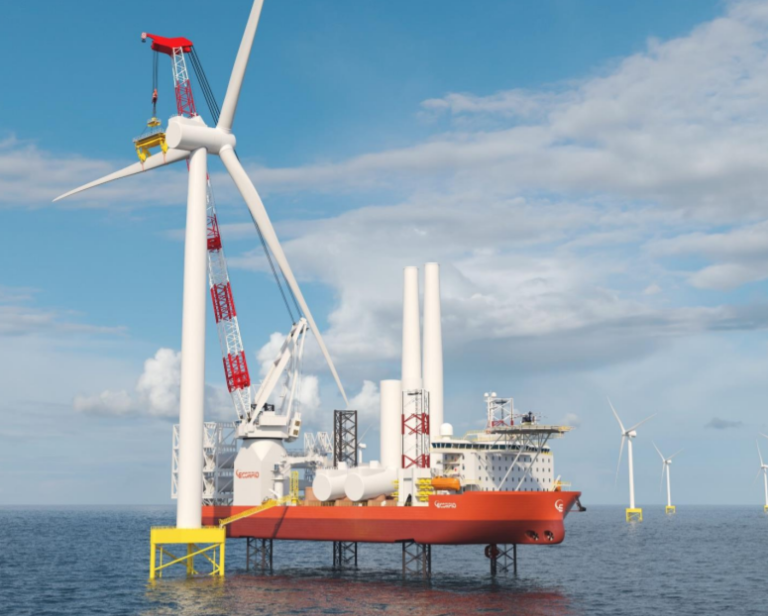 As a result of this decision, Scorpio Bulkers expects to record a write-down ranging from USD 475 million to USD 500 million on vessels sold and classified as held for sale.
To reflect its transition, Scorpio Bulkers' Board of Directors has also resolved to seek shareholders' approval to change the name of the company. The proposed new name of the company will be announced on or before 8 January 2021.
Back in August, Scorpio Bulkers revealed plans to in the next generation of wind turbine installation vessels.
The first of these vessels will be built by Daewoo Shipbuilding and Marine Engineering Inc. in South Korea for delivery in 2023. Scorpio Bulkers has options for three additional WTIVs at DSME.
At the time of the announcement, Scorpio Bulkers owned and operated a fleet of 55 vessels. The company has recently sold eight vessels and has contracted to sell sixteen additional ships, all of which are expected to close in the first half of 2021. The remaining 25 wholly-owned or finance leased dry bulkers are expected to be sold during 2021.