Swancor & Co Set Up 'Taiwan Team' to Develop Two New Offshore Wind Farms
Swancor Renewable Energy (SRE) has partnered with Tien Li Offshore Wind Technology, Yeong Guan Energy, and J&V Energy Technology to establish a consortium named 'Taiwan Team', which will develop two wind farms off the Taiwanese coast: one with turbines installed on bottom-fixed foundations and one using floating wind technology.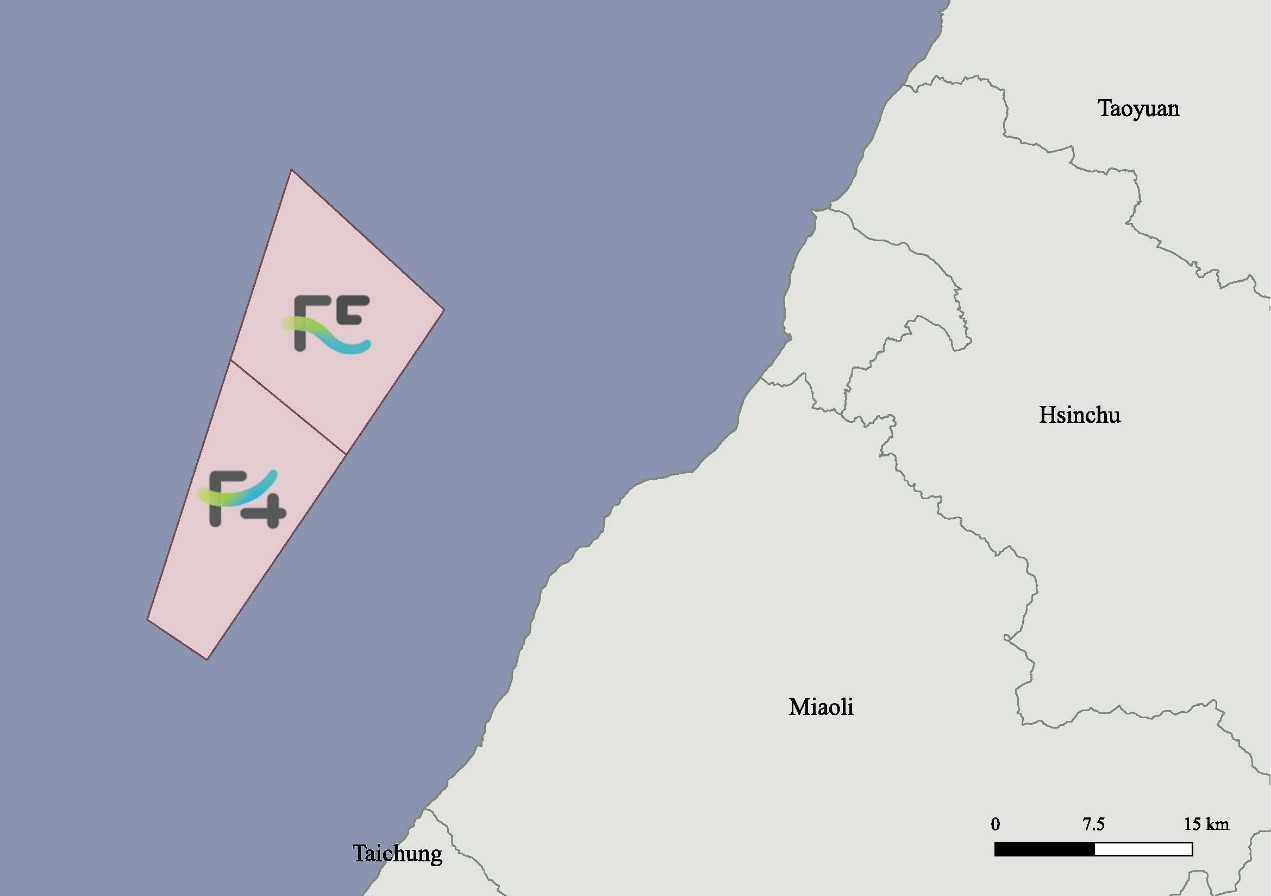 The Taiwan Team will focus on the development of Formosa 4 and Formosa 5 projects off Miaoli County. Formosa 4 will use bottom-fixed foundations and will be built first. Formosa 5 will use floating wind technology and will be constructed after Formosa 4.
"The partnership endeavors to apply each local company's expertise and proven ability to drive the development of the next stage of Taiwan's offshore wind market and continue the energy transition of Taiwan to a greener future", Taiwan Team said in a press release on 5 July.
According to the newly established consortium, by combining the partners' development, supply chain, technology, construction and O&M expertise, Taiwan will "have its renewable energy Taiwan-made".
With the signing of the agreement to set up the partnership, the Taiwan Team members have also committed to enter the broader Asian market, where they would bring their expertise and experience developed in Taiwan's now growing offshore wind sector.
Swancor's Formosa Plans
Back in September 2020, Swancor Renewable Energy revealed plans to develop the 4.4 GW Formosa 4 offshore wind project, saying the portfolio would consist of three sites (Formosa 4-1, Formosa 4-2 and Formosa 4-3) which would cover a large maritime area located 18 to 20 kilometres offshore.
The company was already considering using both bottom-fixed and floating foundations from the start, adding that the choice would be subject to site conditions.
The developer then lodged the projects with the Taiwan Environmental Protection Agency, with a plan to have the wind farms operational post-2025.
The following month, October 2020, Swancor signed a Memorandum of Understanding (MOU) with Taiwan's Metal Industries Research & Development Centre (MIRDC) to cooperate on advancing the deployment of floating wind technology in Taiwanese waters and supporting the development of a local supply chain for floating wind.
Finally, in December, Swancor officially submitted the Environmental Impact Assessment (EIA) report to Taiwan's Bureau of Energy, marking the beginning of the EIA procedure for the Formosa 4 project.
According to the company, Formosa 4 is the first project to hand in the EIA report ahead of other players contending for the Third Zonal Development of Offshore Wind.