Ireland Moves Forward with Setting Up Rules to Speed Up Offshore Wind Development
The Taoiseach (Ireland's Prime Minister) Michéal Martin and the Ministers from the Irish government launched the National Marine Planning Framework (NMPF) on 1 July and confirmed the publication of the Maritime Area Planning (MAP) Bill 2021, legislation to manage marine development, which was approved by Cabinet on 29 June.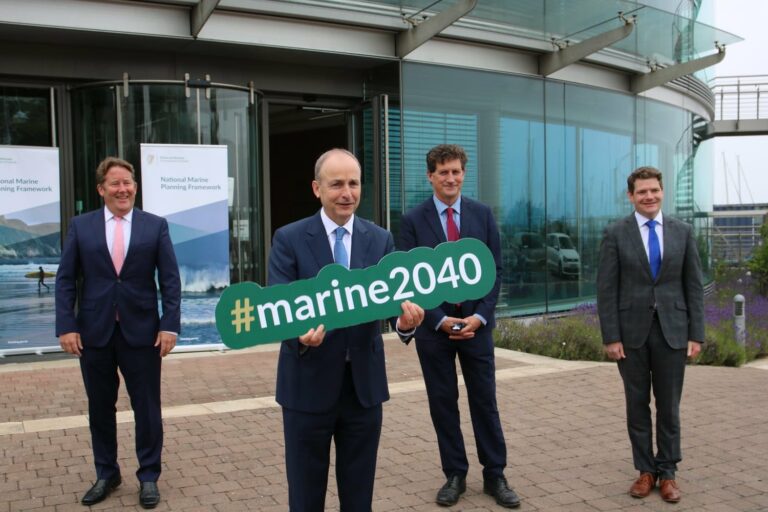 The framework, Ireland's first national framework for managing marine activities, will be the key decision-making tool for the government's departments, State agencies, regulatory authorities and policy makers for decisions on marine activities up to 2040. Decisions will include planning applications as well as policies, projects and strategies.
As for the MAP Bill, for which the Irish government says is critical to ensuring Ireland meets its ambitious offshore renewable targets, it will now be brought to the Oireachtas (Irish Parliament) to seek enactment.
Once enacted, the bill will establish in law a new planning regime for the maritime area and replace existing State and development consent regimes, and streamline arrangements on the basis of a single consent principle.
Back in April, Irish Government said it was working on a new maritime planning bill that would remove the regulative and administrative challenges present under the current act and allow for faster realisation of offshore wind projects.
According to information from April, the government has received more than 50 site investigation applications for offshore wind over the last two years, with 24 received since September 2020 alone.
The increase in offshore wind development demand, together with the commitment to meet Ireland's targets for reducing carbon emissions and renewable energy, has led to a significant increase in related foreshore consenting activity.
Under the current regulatory regime, the application processes for development and State property consent are complex and challenging. Furthermore, various issues arising from the lease and licensing processes, and the management of some 2,200 existing leases and licences involve a range of complex legal, financial and technical matters for consideration.
The new MAP Bill will replace the existing foreshore consenting and provide for a completely new State consent regime for the entire maritime area, integrating development consenting into the planning permission system.