TenneT Starts Laying DolWin6 Export Cables
Offshore cable-laying work to link the DolWin6 grid connection in the North Sea to the German grid has started, TenneT said.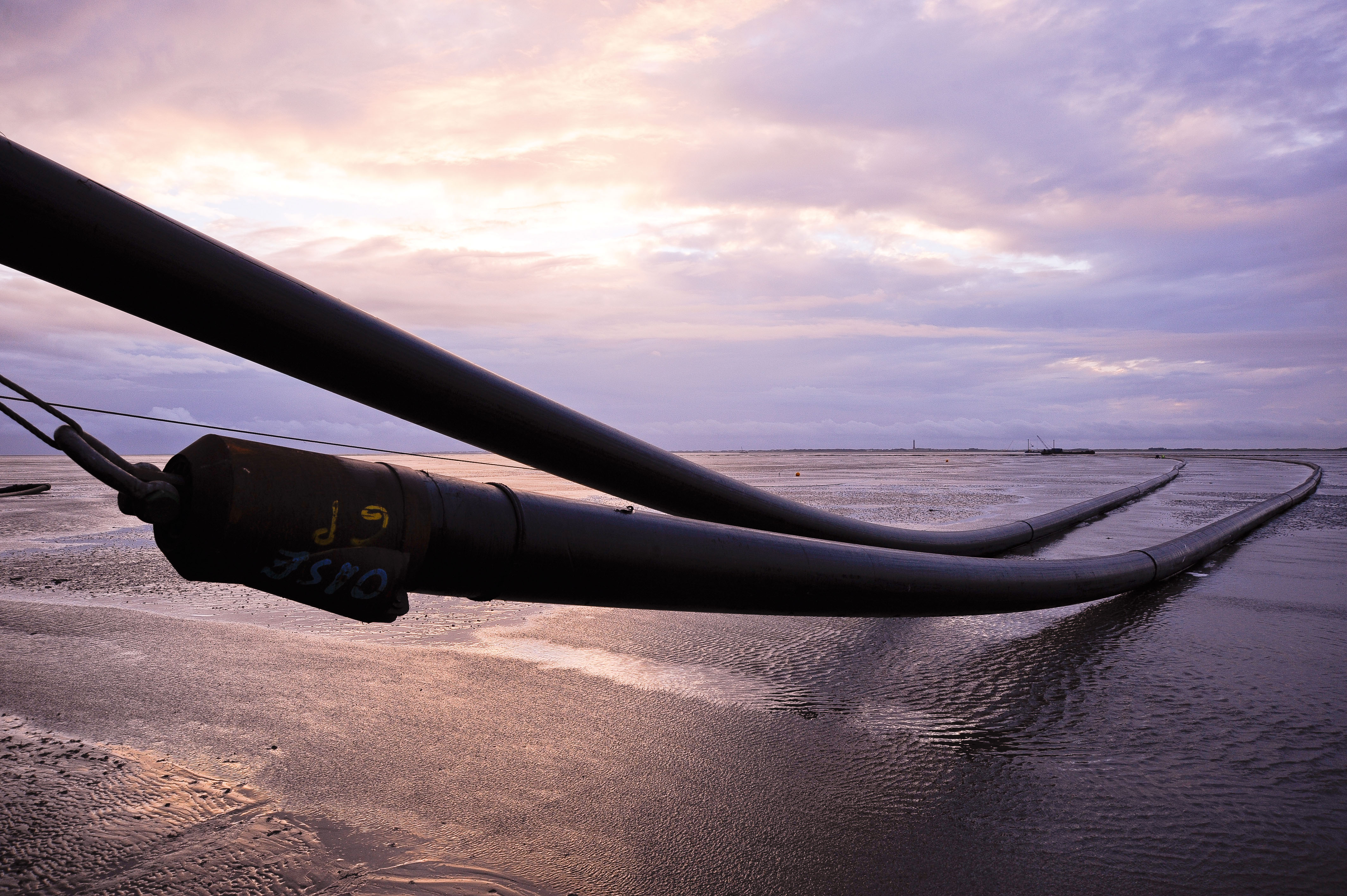 The cable-laying work follows an unexploded ordnance removal campaign where a total of twelve UXOs identified along the sea cable route were removed in May 2021.
The 39-kilometre export cable section is expected to be laid by mid-September. It runs between the construction site installation area at the lighthouse on Norderney and the future offshore converter platform – DolWin kappa.
DolWin kappa is currently being built in a shipyard in Cárdiz, Spain and will be installed in 2022.
The cable laying planned for 2021 is divided into two campaigns.
In the first campaign, TenneT will now pull the high-voltage cable into the "North Cable Protection Pipe" and connect it to the Watt cable, which was already pulled into the South Cable Protection Pipe in 2020, by means of sleeves.
At the same time, a further cable section is being laid in the north of Norderney using flushing technology in the shallow water with up to 12 metres of depth. A standing jetting sword, which is located on a cable-laying pontoon, is used for this work. The cables are inserted from this pontoon into the jetting sword and laid step by step through the slow movement of the pontoon into the seabed.
The second campaign comprises the offshore cable laying work from the 12-metre water depth to the future location of the DolWin kappa offshore converter station. During this work, the cable is temporarily placed on the seabed and then flushed into the ground.
In the shallow water area, the submarine cable end is connected to the shallow water cable with sleeves. The submarine cable will be pulled into the offshore converter platform in 2022.
With the completion of this work, TenneT's activities for the DolWin6 project on Norderney are completed.
Spain's Dragados Offshore is responsible for the design, supply, construction, transportation, and installation of the DolWin kappa platform, the centrepiece of the 900 MW DolWin6 HVDC connection, and the accompanying jacket foundation.
Siemens will supply the entire technology for the DolWin6 connection, as well as design and build the onshore converter platform in Emden.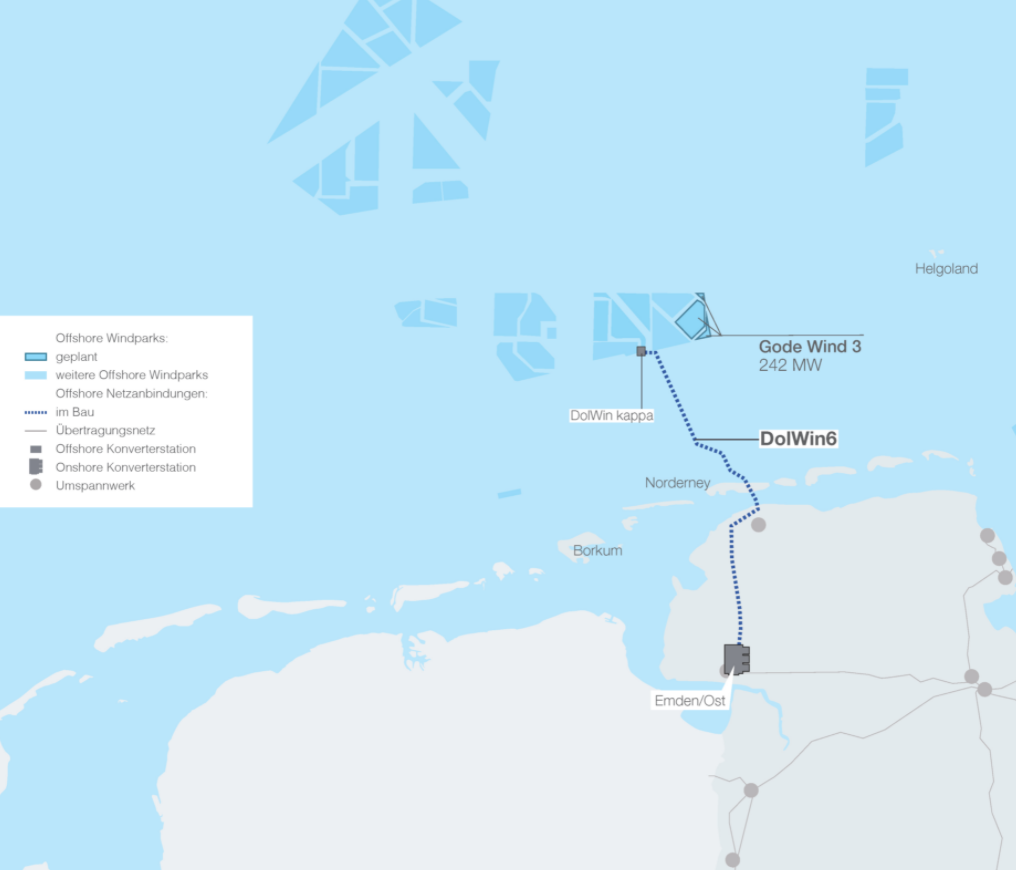 On the DolWin kappa platform, the three-phase current generated by the offshore wind farms is converted into direct current and transported to Hilgenriedersiel on the mainland by an approximately 45-kilometre long sea cable.
From the landfall in Hilgenriedersiel, the electricity is transmitted to Emden via another 45-kilometre land cable where the onshore converter station and a transformer station will convert the direct current back into the three-phase current and feed it into the power grid onshore.
TenneT plans to have the DolWin6 connection commissioned in 2023.