Kaskasi Topside Basks in Danish Sun
A 1,400-ton Kaskasi offshore substation topside has arrived from Poland to Bladt Industry's site in Aalborg, Denmark for further outfitting with the electrical equipment.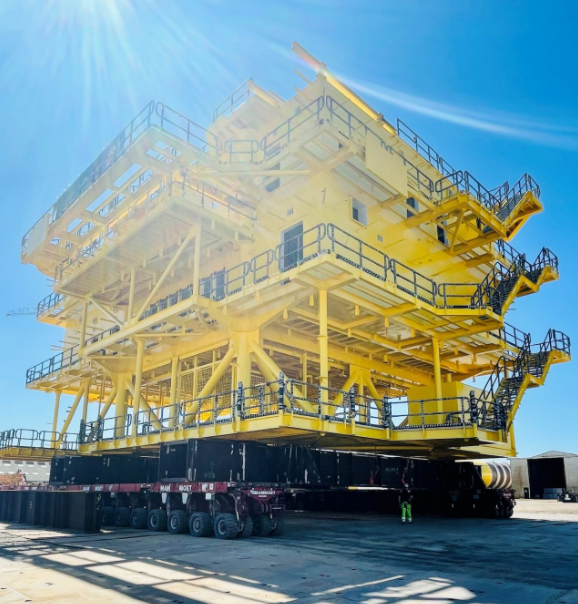 Energomontaż-Północ Gdynia (EPG) shipped out the topside from the Port of Gdynia on 1 June. The unit arrived in Aalborg last week, Bladt Industries said.
RWE's Kaskasi offshore wind farm, also known as Kaskasi II, is located in the German North Sea, 35 kilometres north of the island of Heligoland.
The 342 MW wind farm will comprise 38 Siemens Gamesa wind turbines, each with an installed capacity of up to 9 MW, installed on monopile foundations, three of which will be collared.
The installation of the foundations will start in the third quarter of 2021 using the vibro pile-driving method.
Kaskasi will be the first commercial offshore wind farm in the world using the vibro driving technique to install all monopile foundations to target penetration, RWE said.
Apart from the substation topside, Bladt Industries will deliver 39 monopiles, 38 transition pieces for the turbines, and one specially designed transition piece for the offshore substation.
The Kaskasi wind farm is expected to start commercial operations in the summer of 2022.