First Irish Wind Farm Service Catamaran Delivered to Its Owner
Farra Marine has taken delivery of Farra Orla, the first catamaran wind farm service vessel to sail under the Irish flag, from Penguin Shipyard.
The Singapore-based shipyard started building the 27-metre vessel for the Irish vessel operator in September 2020.
Farra Orla, designed by Incat Crowther, has a deadweight of above 50t, features two working decks, and will have an operating speed in excess of 29 knots. The design of the vessel is compliant with European regulations for the transfer of 24 offshore workers.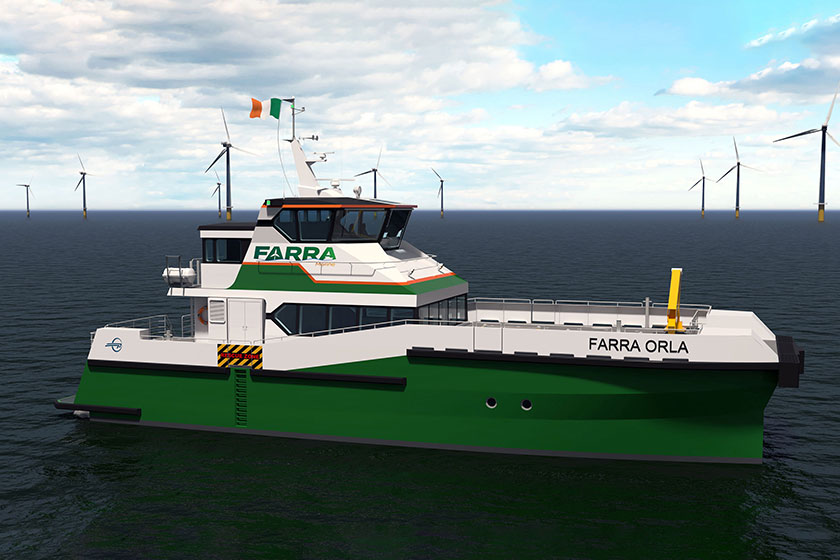 In March this year, Farra Marine ordered its second Incat Crowther crew transfer vessel of the same design from Penguin Shipyard. The second catamaran is scheduled for delivery in the first quarter of 2022.
According to Incat Crowther, Farra Marine's Windflex-27 CTVs shared the same propulsion as Valkyrie and Wotan, recently acquired by Opus Marine and chartered by Ørsted for work in Taiwan. However, the Irish operator's vessels have been extensively customised to meet the company's unique requirements.