Offshore substation (OSS) topsides for the French Saint-Brieuc and Scottish Neart na Gaoithe offshore wind farms have been moved out of Engie Solutions and HSM Offshore's factories in Belgium and the Netherlands, respectively.
Ailes Marines selected a joint venture between Engie Solutions and Iemants (a subsidiary of Smulders) to manufacture the offshore substation for the Saint-Brieuc offshore wind farm in September 2020.
Under the contract, Iemants in charge of the engineering and construction of the upper part of the substation, housing the transformers and electrical equipment, as well as the foundation for the substation. ENGIE Solutions is responsible for the engineering, procurement, integration, construction and testing (on- and offshore) of all LV, MV, HV and auxiliary systems for the jacket and the topside.
The 496 MW offshore wind farm is located in the Bay of Saint-Brieuc in Brittany, 16.3 kilometres from the Breton coast, where construction works started on 3 May.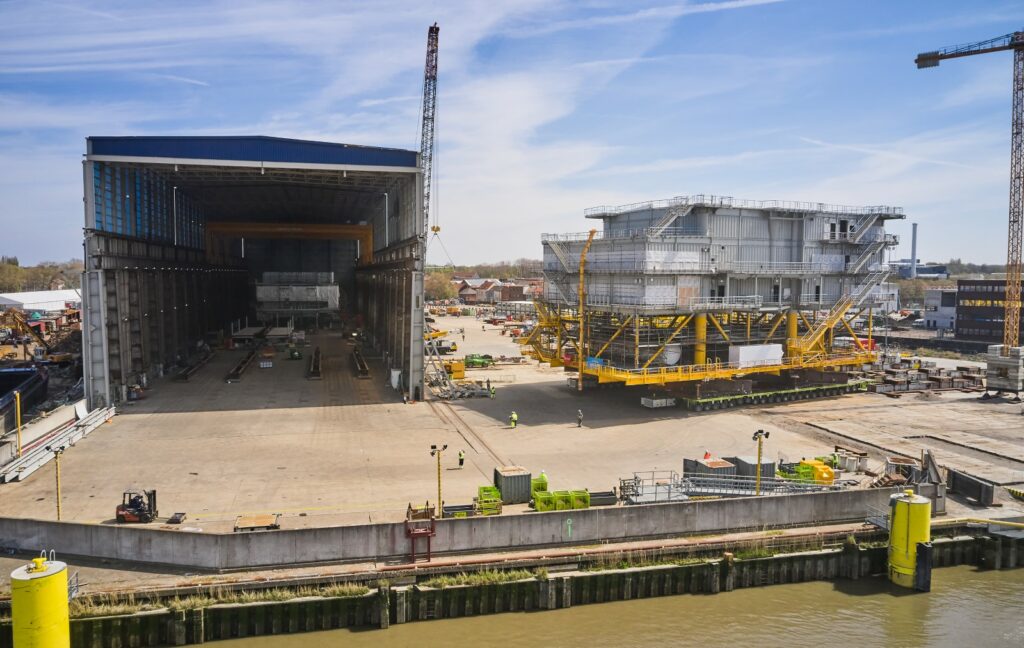 For the two substation topsides for the Neart na Gaoithe offshore wind farm in Scotland, GE Renewable Energy's Grid Solutions selected HSM Offshore and Iv-Offshore & Energy in January 2020.
GE Grid Solutions is in charge of the design, supply, construction, and commissioning of onshore and offshore wind substations for the 450 MW wind farm. In a consortium arrangement, HSM will provide offshore topside platforms designed by Iv-Offshore & Energy, which will house GE's 220 kV and 66 kV substations.
Neart na Gaoithe, developed by EDF Renewables and located some 19 kilometres off the Fife coast, entered the offshore construction phase in August 2020.