Neart na Gaoithe Tier 1 Suppliers Revealed
Following the start of construction on the Neart na Gaoithe offshore wind farm in Scotland, EDF Renewables has revealed some of the tier one contractors for the 450MW project.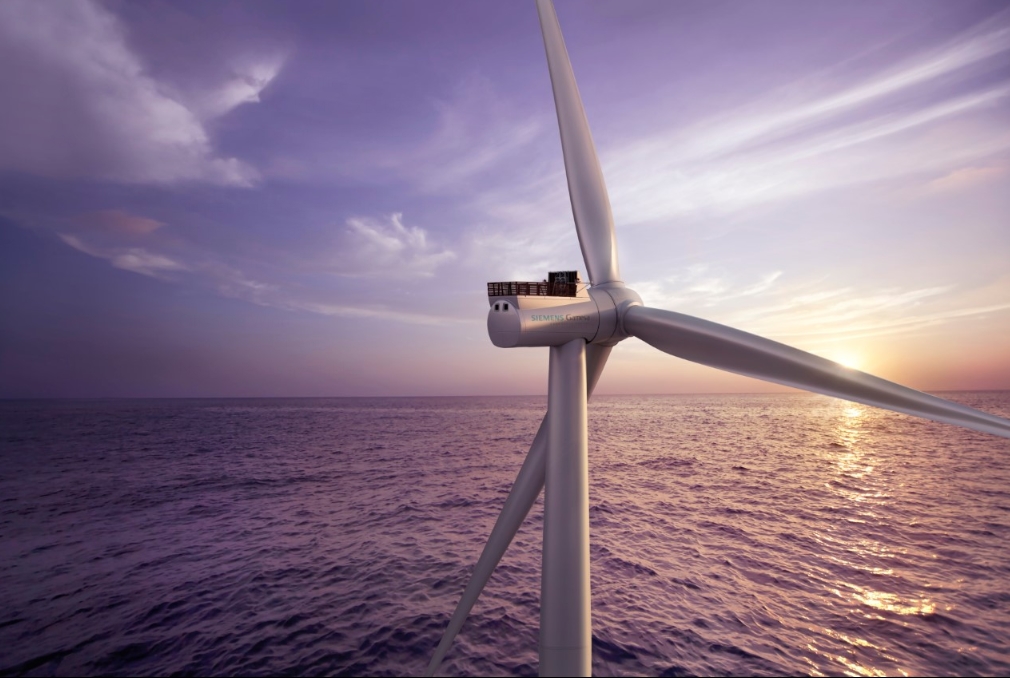 Siemens Gamesa will provide 54 of its 8MW turbines, which will be transported to the site and installed by Fred Olsen Windcarrier with the installation expected to start in the spring of 2022.
Saipem has been selected as the jacket foundations supplier and installer. The scope of work consists of the engineering, procurement, construction and installation of 54 steel foundation jackets for an equivalent number of wind turbines, two steel foundation jackets for the offshore electrical substations, and the transportation and installation of the relevant topsides. The jackets will be manufactured partly at a Saipem owned yard and partly in fabrication facilities located in Scotland. The jackets will be placed on piles at depths ranging from 40 to 60 meters. Offshore installation activities will be carried out by the crane vessel Saipem 7000.
GE Renewable Energy Grid Solutions will carry out the supply of the two electrical substations, plus electrical design work.
Prysmian SRL will supply and install the export cables, both offshore and onshore. Prysmian will design, supply, install, and commission two HVAC 220 kV three-core extruded export submarine cables with single-wire armouring which will reach land at Thorntonloch beach in East Lothian. The Italian company will also provide two 220 kV extruded land cables circuits that will link the landfall area to the substation at Crystal Rig and two 400 kV extruded land cables circuits to link the Crystal Rig substation to the Scottish Power's substation. The project will cover a submarine cables route of 38 km and underground cables route of around 12 km.
Deme Offshore has won the contract for engineering, procuring, constructing and installing the inter-turbines cables with offshore installation.
Some foundations jackets will be built by the Scottish engineering firm BiFab. The wind turbines will be assembled at the Port of Dundee, while Eyemouth Harbour has been selected as the preferred supplier to operate and service the wind farm over its 25-years lifetime.
The construction of the components is now underway, with the offshore construction at the site some 15.5km off the Fife coast expected to start in June 2020, and the full commissioning scheduled for 2023.
As reported, Ireland's ESB has taken a 50% stake in the project.