TÜV SÜD Wins Contract for Southwest Offshore Wind Project in South Korea
TÜV SÜD has won a contract for wind condition analysis and annual energy production (AEP) assessment services for the next phase of the Southwest Offshore Wind Project in South Korea.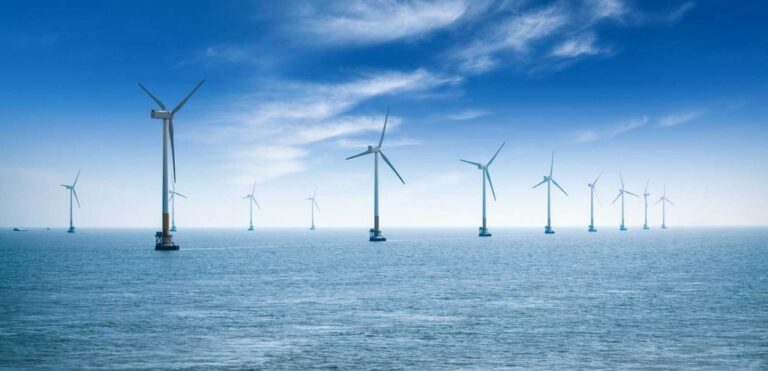 The project, developed by the state-owned Korea Offshore Wind Power and also known as Seonam Offshore Wind Farm, is planned to have an installed capacity of 2.5 GW, with its first 60 MW already in operation since 2019 as a demonstration offshore wind farm.
The second stage of the project, located in the Yellow Sea southwest of Seoul, will have a capacity of 400 MW and will become the largest offshore wind farm in South Korea which, aside from the 60 MW Seonam demonstrator, is also home to the 30 MW Tamra offshore wind farm.
For the next phase of the Seonam development, the company will carry out an independent wind condition analysis, which reviews environmental conditions such as wind speed, wind direction, turbulence intensity and extreme wind speed during the design lifetime of the wind farm. For this purpose, data is collected around the wind farm site over a period of at least one year.
The results of this analysis will be used to evaluate whether the designs of the wind turbines, sub-structures and other structures to be installed at the wind farm are suitable for the specific conditions at the site.
For the AEP assessment, TÜV SÜD will use the analysed wind condition data to evaluate the layout of the wind farm and its estimated annual energy production during operation.
This contract follows another project TÜV SÜD was contracted for in South Korea last year. Namely, in 2020, the company was appointed for the project certification of the Jeonnam offshore wind farm, the first 96 MW-scale commercial wind farm in the country.