X1 Wind Gearing Up for PivotBuoy Deployment
X1 Wind is about to deploy its PivotBuoy floating wind prototype at the PLOCAN test site off the Canary Islands, after loading out the fully assembled structure.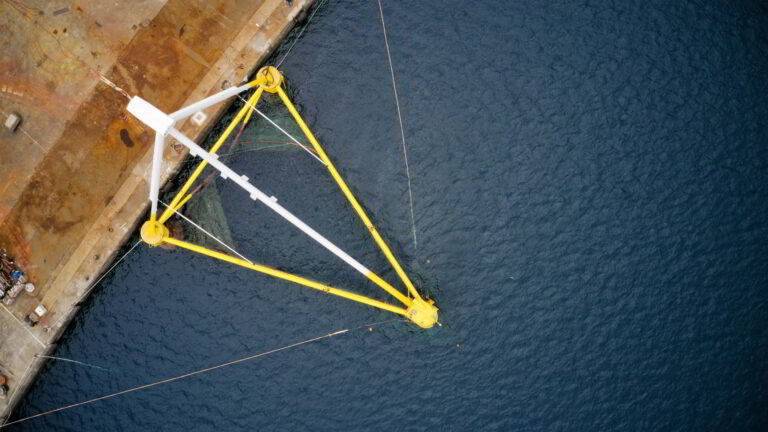 "Portside testing of all subsystems will be performed over the coming weeks, before PivotBuoy is installed in the PLOCAN test site and connected via a dynamic 20kV cable, later progressing to the commissioning phase – the timing of which will be determined by environmental conditions", said X1 Wind CTO and Co-Founder Carlos Casanovas.
Assembly operations started in December 2020 at Hidramar shipyard and a Vestas V29 nacelle was installed on top of the PivotBuoy while the platform was still onshore this January. X1 Wind said then that the blades would be installed after the load-out of the platform while it is still docked at quayside.
The 1:3 scale floating wind prototype (X30) will be installed at a location with water depths of 50 metres through a single point mooring system in a downwind configuration. This creates a 'weathervaning' solution which maximises use of passive systems, according to X1 Wind.
The PivotBuoy installation at the test site will enable the prototype to demonstrate the efficiency of the structural design and mooring system under full exposure to open ocean conditions.