SSE First Offshore Wind Developer in Ireland to Seek Consent for Onshore Grid Infrastructure
SSE Renewables has announced its intention to submit a planning application for the onshore grid infrastructure for the Arklow Bank 2 offshore wind farm. This is the first time an offshore wind developer will seek consent for this kind of infrastructure in Ireland.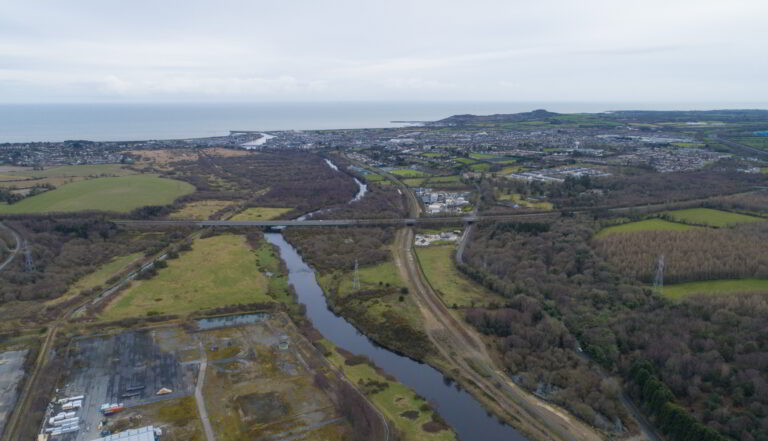 The company said it would submit the application in the coming weeks to Ireland's planning board, An Bord Pleanála, through its wholly-owned subsidiary Sure Partners.
The proposed development to connect the 520 MW Phase 2 of Arklow Bank Wind Park to Ireland's electricity transmission grid includes a 220 kV substation at Avoca River Business Park in Arklow, Wicklow County, with an associated transmission compound, connection compound and connection from the new substation to the existing national transmission network.
The plans also include an underground cable route connecting the proposed substation to the landfall point at Johnstown North, Arklow, where it will meet the planned subsea offshore cables connecting to the wind farm.
"This imminent submission is the culmination of almost two years of work by members of our project team and is the first-ever application for onshore transmission grid infrastructure for an offshore wind farm in Ireland, marking yet another significant step forward in the delivery of the country's first offshore wind farm of scale", said James O'Hara, Arklow Bank Project Manager at SSE Renewables.
A statutory consultation process for the members of the public, run by An Bord Pleanála, will commence on 5 May and close on 24 June, which will have a full Environmental Impact Assessment Report and Natura Impact Assessment available to the public.
SSE Renewables, through its subsidiary Sure Partners, has also applied to the Minister for Housing, Local Government and Heritage for a Foreshore Licence to facilitate site investigation works required to inform the engineering and design of the offshore infrastructure for Arklow Bank 2. A statutory consultation phase for these works will be run by the Department of Housing, Local Government and Heritage from 22 April to 21 May.
Arklow Bank 2 will be located in a lease area located 6-13 kilometres off the Wicklow County coastline, to the east of Arklow. Phase 2 development builds on the existing 7-turbine 25 MW Arklow Bank Phase 1, which SSE co-developed with GE Energy in 2004 as a demonstrator project.
Arklow Bank Phase 1 is Ireland's first and only operating offshore wind farm and Arklow Bank 2 is poised to become the country's first offshore wind farm of scale, aiming to start producing electricity by 2025.
"We're ready to be generating new offshore wind power at Arklow Bank by 2025. This will not only kickstart delivery of Ireland's offshore wind targets, helping hit our national 7 per cent annual carbon reduction targets and bringing us a step closer to meeting our ambitious climate action targets, it will also drive local investment and create local jobs", O'Hara said.