Vard to Build North Star SOVs for Dogger Bank OWF
Vard and North Star Renewables have signed contracts for the design and construction of three service operation vessels (SOVs) which will operate on the Dogger Bank Wind Farm offshore the UK.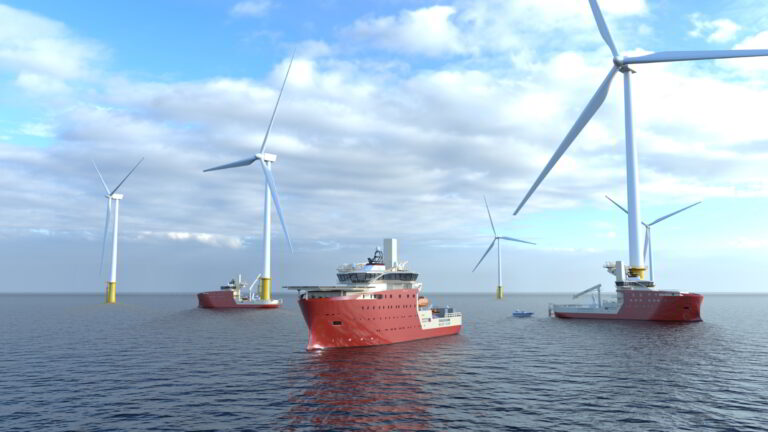 The signing of the contracts follows the recent news on the Aberdeen-based North Star Renewables winning the tender for the delivery of three SOVs for the 3.6 GW offshore wind project, developed by SSE Renewables, Equinor and Eni.
The vessels, chartered for a ten-year period with an option for three one-year extensions, will be built by Vard Vung Tau shipyard in Vietnam and handed over to Dogger Bank Wind Farm operator Equinor in 2023.
According to Vard Design concept designer Thomas Brathaug, one SOV will be of the VARD 4 19 design and the other two of VARD 4 12 design.
"The VARD 4 19 design has been developed specifically to handle planned maintenance on the Dogger Bank A and B wind arrays. It is tailored for operations in the harsh North Sea environment more than 130 kilometres off the north-east coast of England. Crew well-being is vital to ensure safe and efficient operations, so safety and comfort have been a strong focus throughout the process", Brathaug said.
The vessel will feature hybrid battery solution and will be prepared for carbon-neutral operations in the future, according to Vard Design concept designer Stian Ona.
The 85-metre vessel has a beam of 19 metres and will be able to accommodate 78 crew members in single cabins. Developed to perform corrective maintenance on Dogger Bank and based on the same design philosophy, the two VARD 4 12 vessels will be 78 metres in length with a beam of 19 metres and accommodation for 60 persons in single cabins.
All the vessels have a height-adjustable, motion-compensated gangway with elevator system, a height-adjustable boat transfer system, as well as a 3D-compensated crane for cargo transfer.
The hybrid vessels will be equipped with a diesel-electric propulsion system, highly efficient main propellers, and tunnel thrusters with permanent magnet electric motors in combination with SeaQ solutions supplied by Vard Electro in Norway. They will feature a fully integrated SeaQ ESS solution in combination with SeaQ IAS, SeaQ PMS, SeaQ EMS, and SeaQ Green Pilot (energy monitoring system) for improved operational performance and reduced environmental footprint. The set-up makes it possible to reduce fuel consumption and emissions, in addition to enhancing responsiveness and safety, Vard said.