Heatex to Keep GE Haliade-X Wind Turbines Cool
GE Renewable Energy has selected Heatex as the supplier of the generator cooling system for the Haliade-X offshore wind turbine.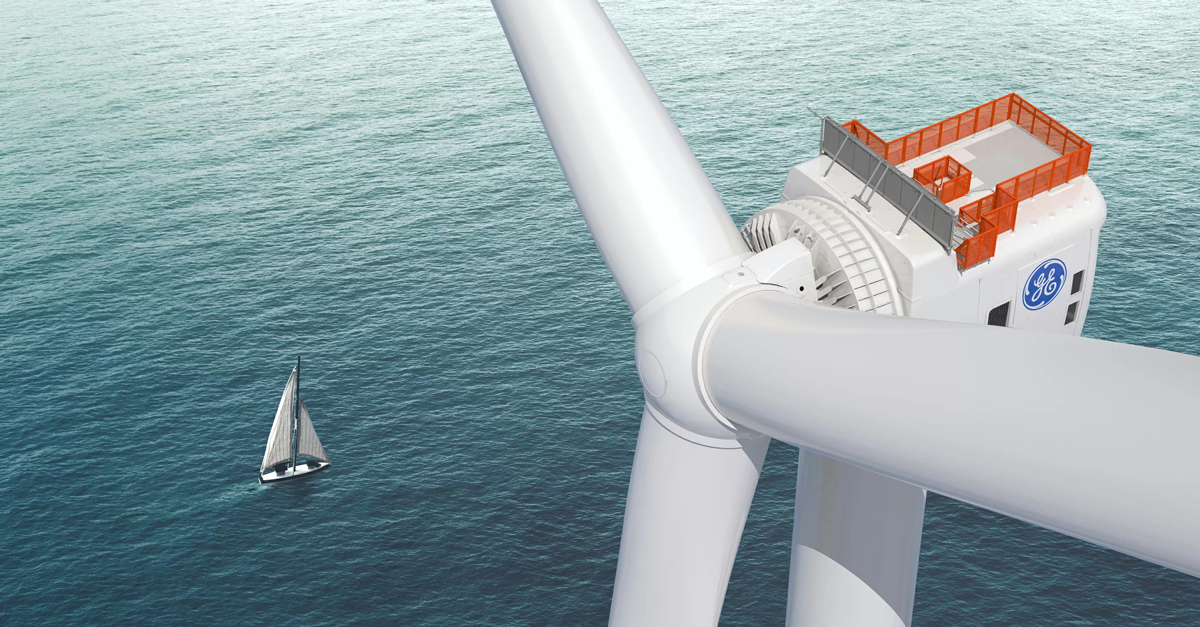 Heatex, a cleantech company specialized in air-to-air heat exchangers, will supply the generator cooling system consisting of heat exchangers and surrounding auxiliary components.
Following a technical collaboration between GE and Heatex, focussed on optimizing the cooling performance and managing the technical requirements, the companies will now enter into a four-year frame agreement for the deliveries of the generator cooling system.
"With the air-to-air cooling system from Heatex we will reach the cooling required for the Haliade-X generator with a robust and proven technology," said Anton Hoang, Head of Sourcing at GE Renewable Energy – Offshore Wind.
The closed cooling system will use ambient external air, in air-to-air heat exchangers, to cool down and provide the generator with sufficient cooling at all operating conditions. The cooling system and the heat exchangers are designed to minimize service requirements and maintain consistent cooling performance throughout the lifetime of the wind turbine, Heatex said.
"Building on Heatex experience and track record in offshore and onshore wind accumulated over more than ten years we are proud and honored to have reached this frame agreement with GE Renewable Energy for the Haliade-X," said Pierre Nyström, CEO at Heatex.
"The teams on both sides have worked dedicated and collaboratively to reach this landmark milestone. We now look forward to delivering the generator cooling system for the Haliade-X and continue deepening the collaboration with GE."
GE plans to start the serial production of the Haliade-X 12+ MW model at the Saint-Nazaire factory in France during the second half of 2021.
The Haliade-X 13 MW offshore wind turbine will be used in the first two phases of the Dogger Bank Wind Farm, with a total of 190 units to be installed off the UK starting in 2023. The 1.2 GW Dogger Bank C will feature Haliade-X turbines with a power output of 14 MW.
The Haliade-X technology has also been selected by Ørsted as the preferred wind turbine for the 120 MW Skipjack and the 1,100 MW Ocean Wind projects in the US.